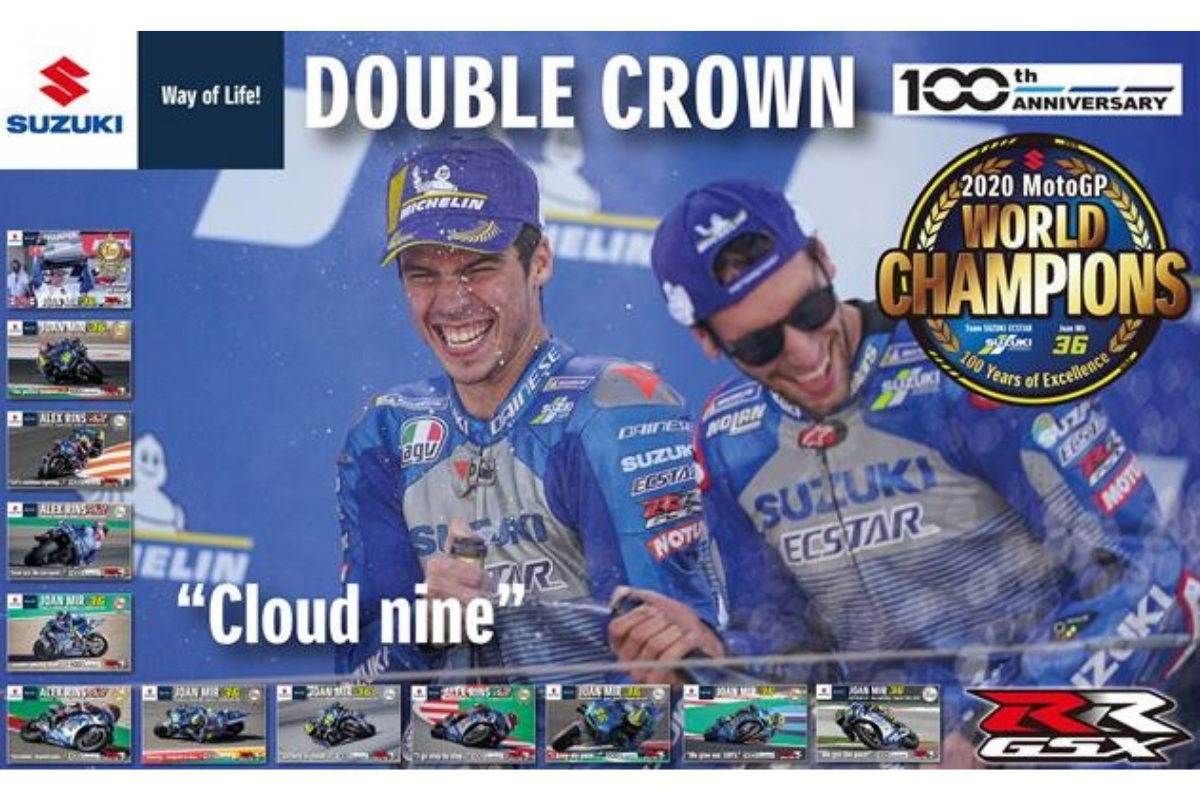 Joan Mir becomes 2020 MotoGP World Champion Title and Team Suzuki Ecstar takes First Team Title
At Suzuki Canada, we were elated to see the results of this year's MotoGP, held on November 15, 2020 at Circuit Ricardo Tormo in Spain. Suzuki rider Joan Mir took the 2020 World Champion Title, and rider Alex Rins and Team Suzuki Ecstar won First Team title. Incredibly, 2020 marks the 20th anniversary of Suzuki rider Kenny Roberts Jr. took the title in 2000, as well as the 100th Anniversary of Suzuki. It has been a great year for Suzuki Racing!
Toshihiro Suzuki, Representative Director and President of Suzuki Motor Corporation had these comments after the win: "I would like to congratulate and express my gratitude to Team SUZUKI ECSTAR and Joan Mir for winning the MotoGP World Championship in such an unprecedented tough season of COVID-19 situation in 2020. This is Suzuki's 100th anniversary and in this memorable year, we won the MotoGP championship, which is the world's highest series of motorcycles racing. And motorcycle business to us is one of the key businesses our seniors started and raised in many years.

I would like to thank every customers, fans and dealers who always encouraged and supported Suzuki and all the supplier and sponsors who supported us, Davide Brivio and our team staff members, our test rider Sylvain Guintoli, Alex Rins and Joan Mir who have made excellent results and furthermore all of staff backed this activity up in Japan.
Since returning to the MotoGP, I am very proud of the team that has overcome various hardships, made steady progress year by year, and finally became the champion, and I believe this gave a great start for the next 100 years of Suzuki."
While not everyone can experience first-hand the excitement of MotoGP, anyone can experience the thrill of the open road. Suzuki's range of GSX-R sport bikes are pure fun. Check out our special limited edition 100th Anniversary colours in Metallic Triton Blue / Metallic Mystic Silver.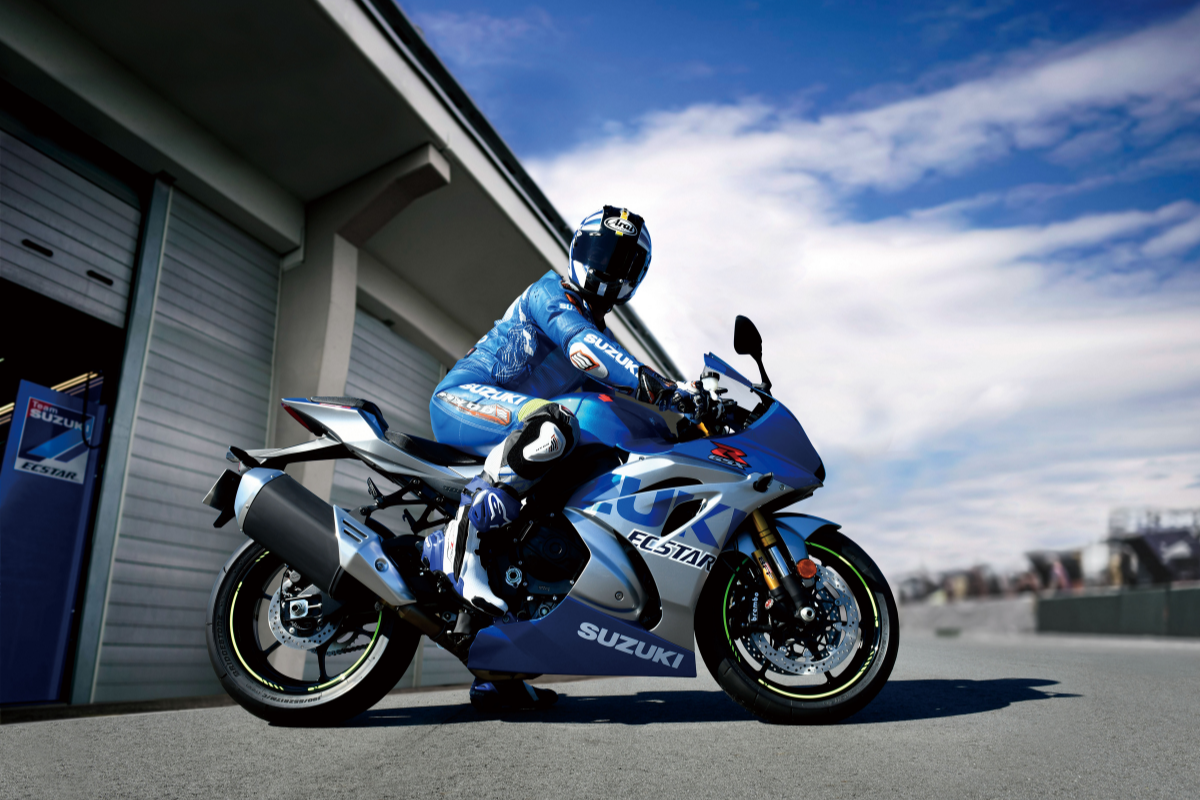 Suzuki Canada has recently released 2021 Motorcycle models and there is plenty of reason to check them out.
In the 100 years of manufacturing history and 68 years of building motorcycles, Suzuki has consistently built some of the best bikes – ever. To learn more about our history of engineering, building, and racing motorcycles, head over to YouTube to view our Suzuki's History of Racing, a 3-part video series that features vintage footage of the original races Suzuki took part in.