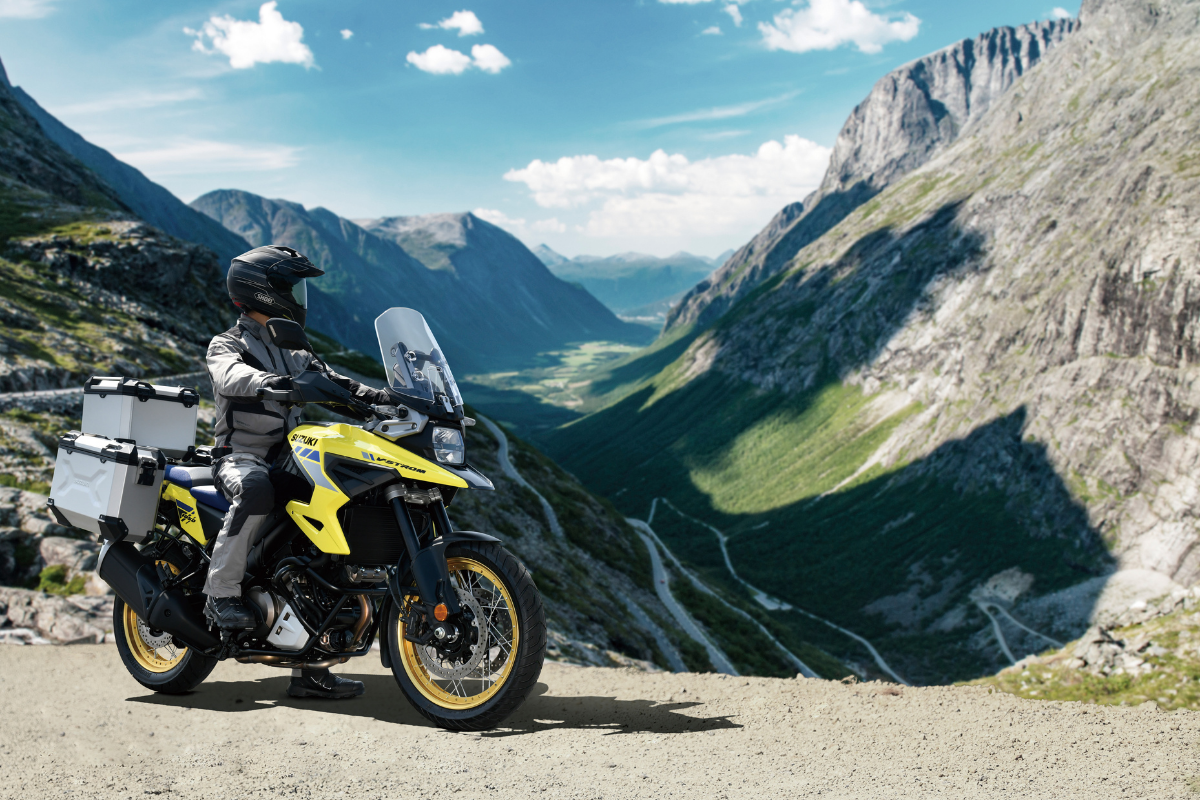 Suzuki Canada's 2021 Line-up of Motorcycles, ATV's, and Outboard Motors
Suzuki Canada is pleased to present our 2021 model year. Our Suzuki motorcycles, ATV's, and Ultimate Outboard motors feature all the fun and excitement you want, with the quality and reliability you've come to expect from us. We are celebrating 100 years of manufacturing history, and this is because of our focus on building in value, performance, and engineering innovation.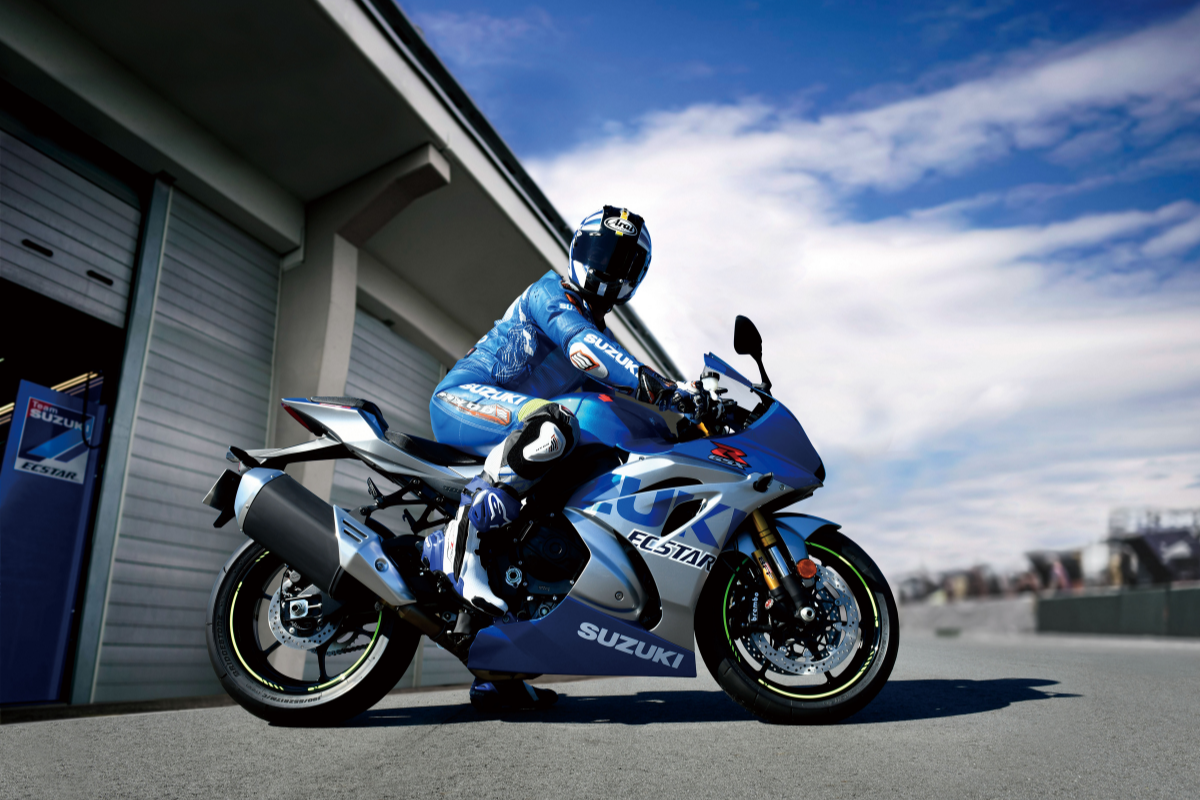 2021 Suzuki Motorcycles: Sport, Adventure, Cruiser, Street, Dual, Off-Road/Motocross
Regardless of your lifestyle, Suzuki motorcycles offer the thrill of the open road that you need to experience for yourself. We have built a line of motorcycles that can take you anywhere you want to go. On road, or off-road adventures await.
Check out our Sport Adventure Tourer, V-Strom. The optional Adventure bike features aluminum side case options that make it possible to go farther for longer! V-Strom invites you to escape into the wilderness with a smooth and comfortable ride that can take you off the beaten path.
Get a little closer to Moto GP's excitement with the King of the Sportbikes, GSX-R. This year, we're celebrating the incredible performance of Joan Mir, Alex Rins and Team Suzuki Ecstar at the 2020 MotoGP in Spain. GSX-R features the 100th Anniversary special limited-edition finish with Metallic Triton Blue and Metallic Mystic Silver.
Suzuki Boulevard's unique look of power stands out on the road, combining high style with high performance. 2021's M109R includes our 100th Anniversary special limited edition colouring with the Metallic Triton Blue.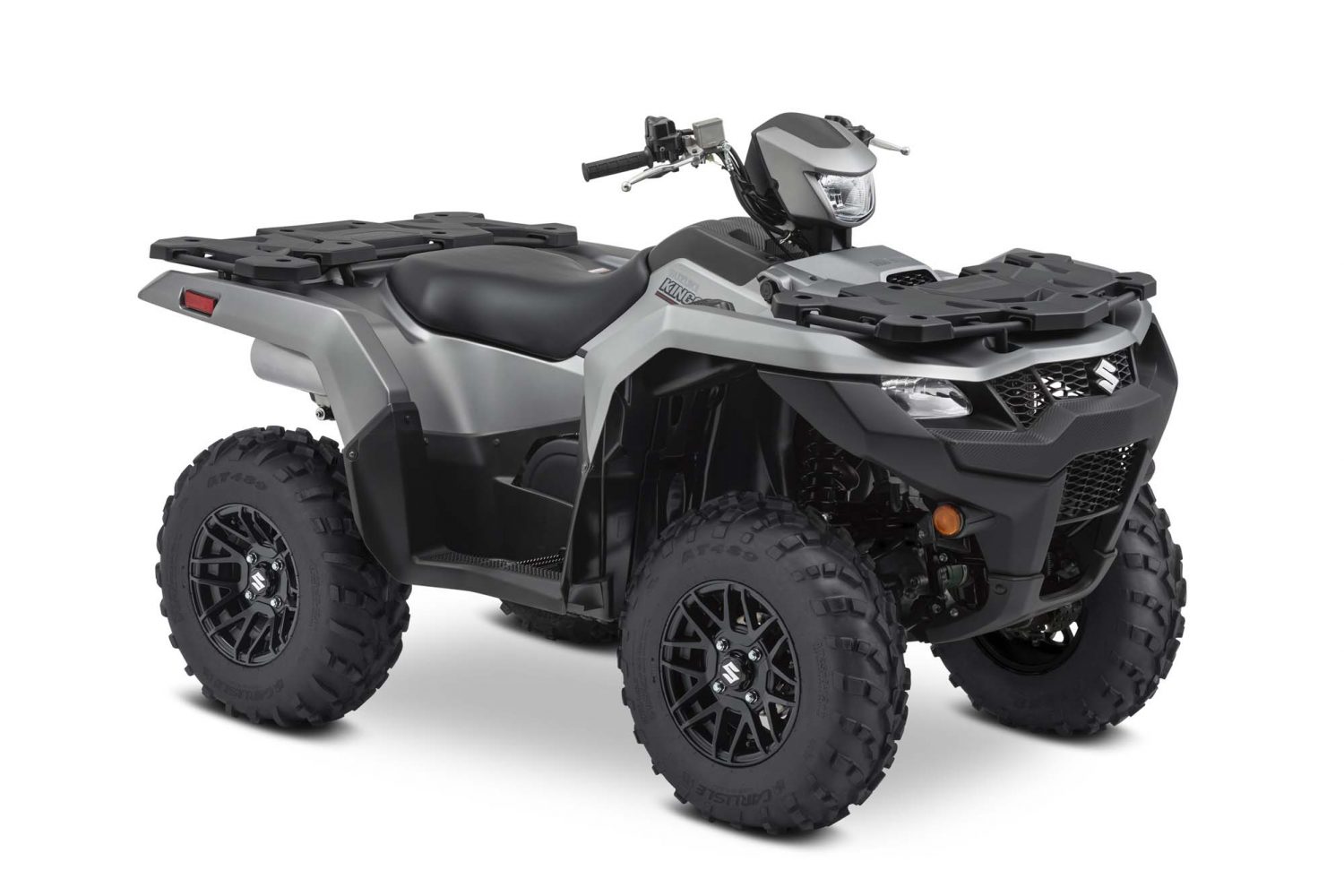 2021 Suzuki ATV's: Freedom and Fun Year Round
The iconic Suzuki Kingquad is geared up for 2021! Look for the Kingquad 750 XPZ with Power Steering and Mag wheels. 2021 brings a new standard with Rack Covers (available on 750XPZ, 750XP, 500XPZ, 500XP*). The cargo racks have new high impact plastic covers to shield your cargo from wear. The covers are easily removeable for mounting of accessories. Front cover profiling looks awesome too!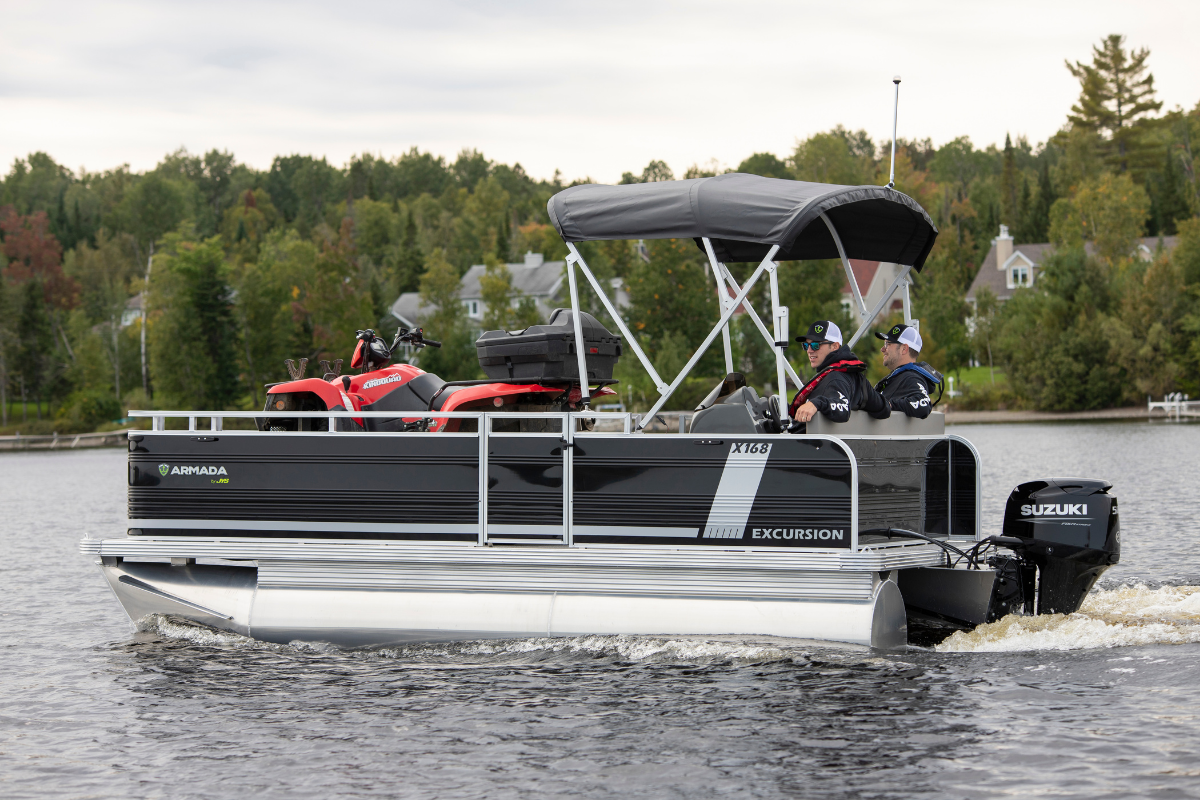 Suzuki's Powerful Line-Up of 2021 Ultimate Outboard Motors
Suzuki's Ultimate Outboard Motors offer maximized fuel economy and performance. Our range of outboard motors extends from the 350 horsepower DF350A to our most economical option, the DF2.5 portable engine.
Each Suzuki Outboard Motor offers engineered durability, reliability, efficiency and power.
Looking to add a new Suzuki to the family in 2021? Find your closest dealer here>