The ALL NEW 2022 GSX-S1000/GT/GTA
STREET FIGHTER vs ROAD WARRIOR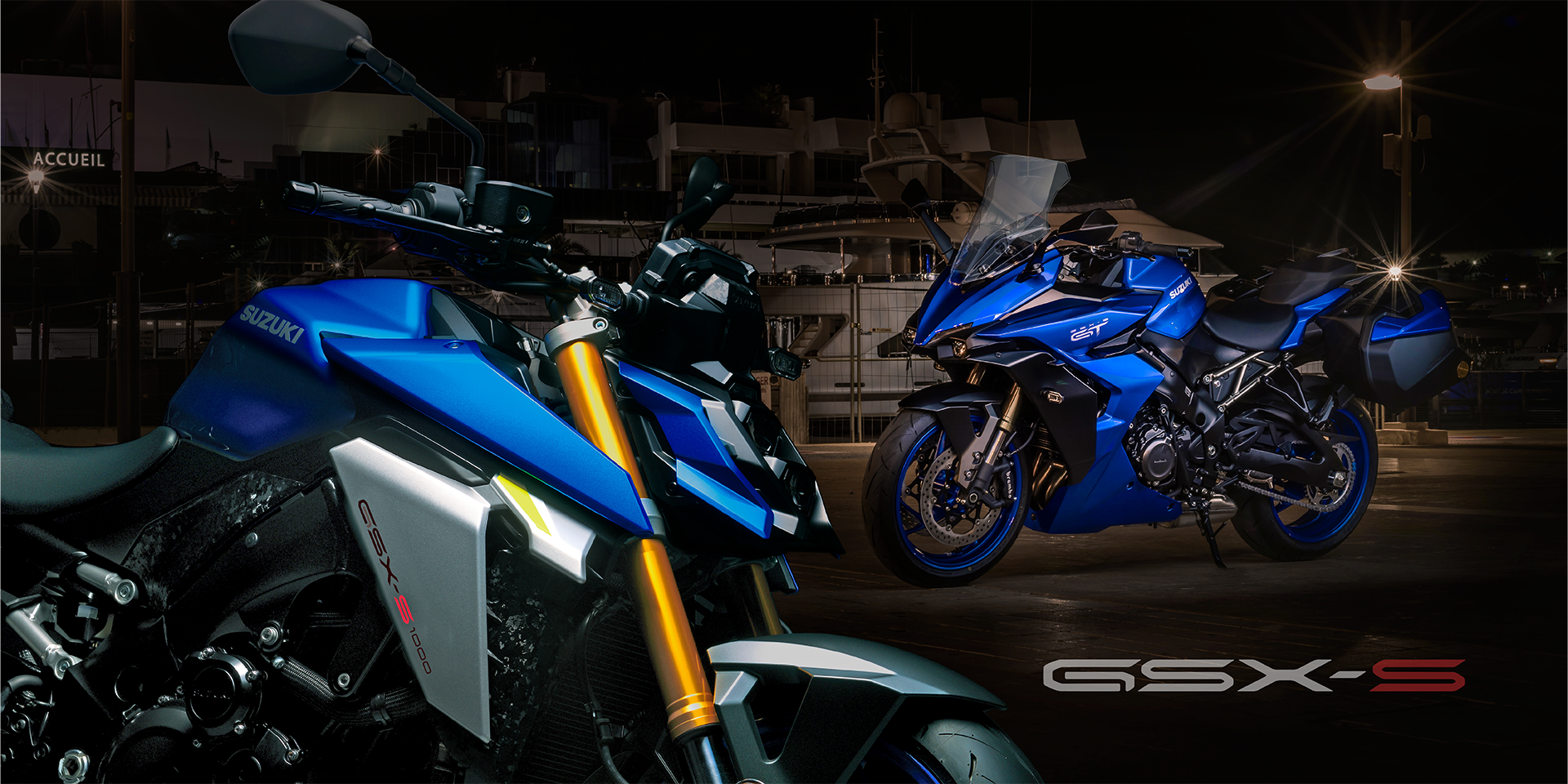 Naked Aggression

or

Riding Pleasure Personified
No compromises either way. GSX-S1000 and its touring counterpart, GSX-S1000GT delivers high-speed stability, controllability and agility that's born out of Suzuki's race-winning DNA. With power supplied by a high-performance 999cm3 four-stroke-DOHC liquid-cooled inline-four engine that inherits true winning superbike characteristics.
This street-tuned engine is based on core architecture that benefits from know-how acquired over decades of developing the GSX-R1000 to win countless production race victories as well as advanced technologies developed for MotoGP racing.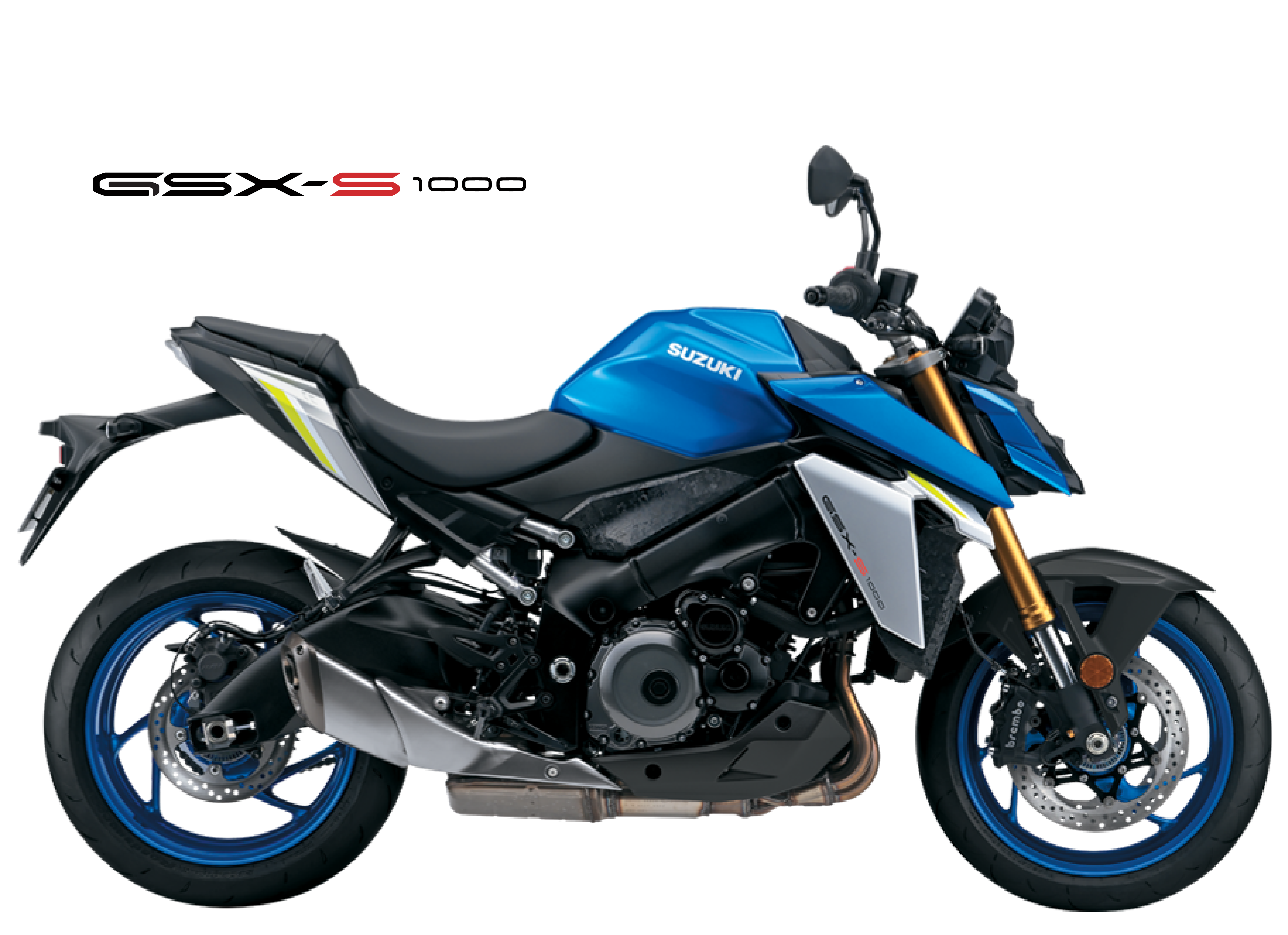 Refined in every aspect of performance, with increased overall power output, smoother torque curve through the low-to mid-range engine speeds and optimal for daily riding.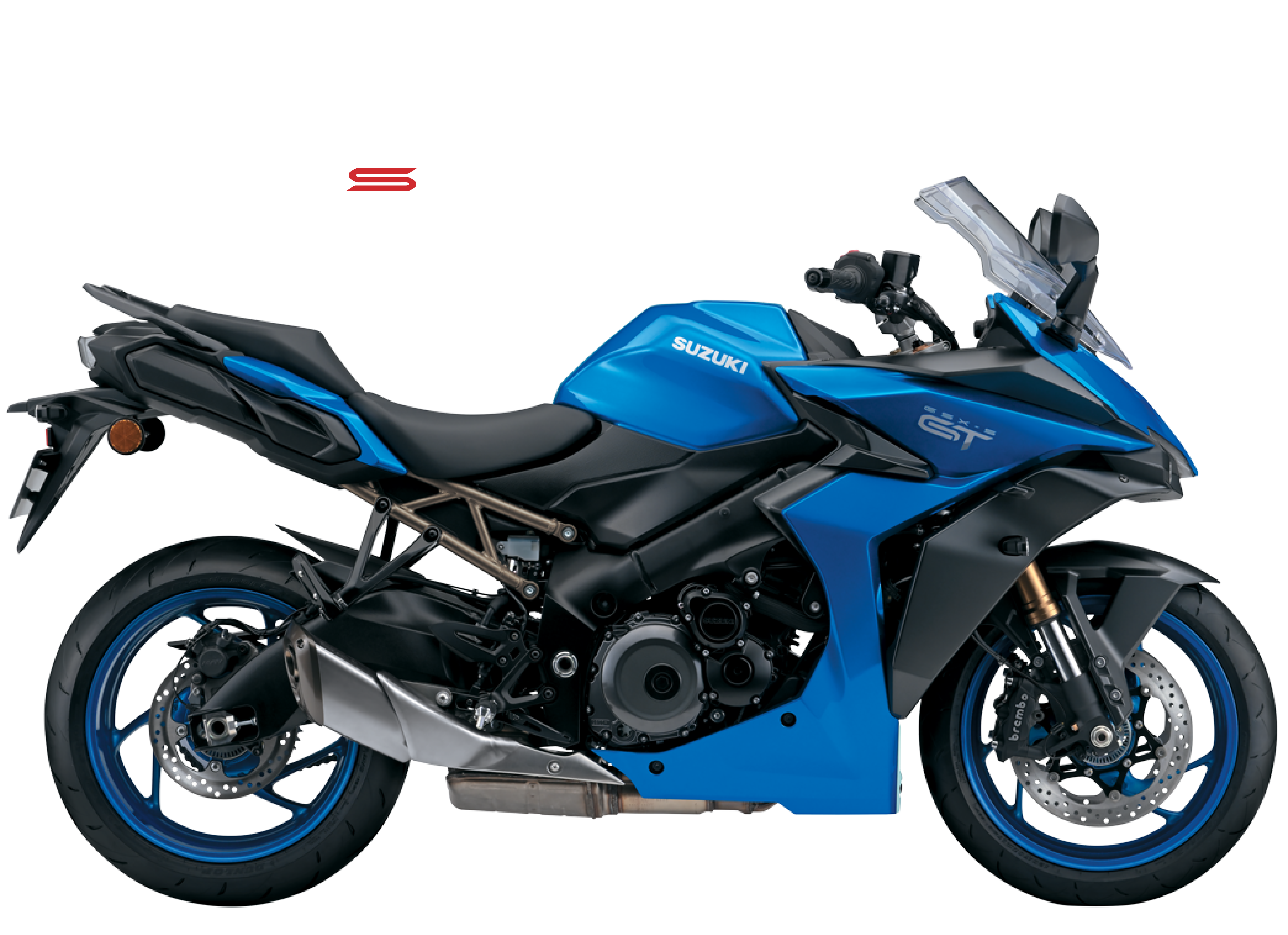 Superbike level performance with minimized vibration, improved aerodynamics, and features like smartphone connectivity to make riding exciting yet more comfortable.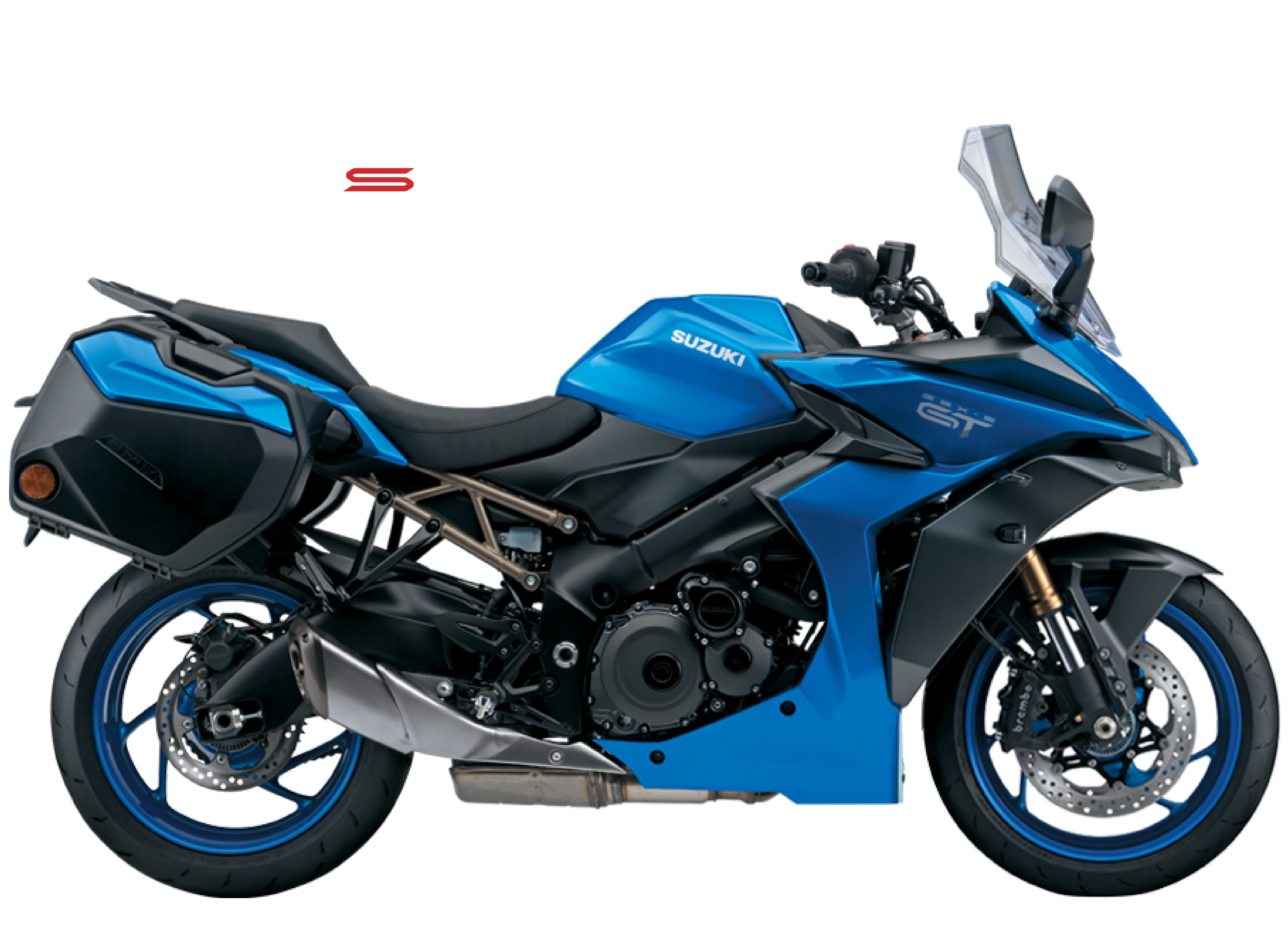 All the features of the GSX-S1000GT (above) plus custom-designed side cases, for spacious storage capacity and touring screen for maximum wind protection and visibility.
This photo includes optional accessories.
The performance and street smarts you've come to expect from GSX-S1000. It's the combination of exhilarating racing DNA and street-savvy control that has made the GSX-S1000 a Suzuki favourite from day one.
Pure power, reliability and comfort to go the distance are the hallmarks of the GSX-S1000GT. The engine underwent a number of updates to increase power output, improve overall performance, and adhere to emissions standards. 
Suzuki Intelligent Ride System
The Suzuki Intelligent Ride System (S.I.R.S) is a collection of advanced electronic systems that let you optimize the performance characteristics to best suit your riding style, experience or conditions.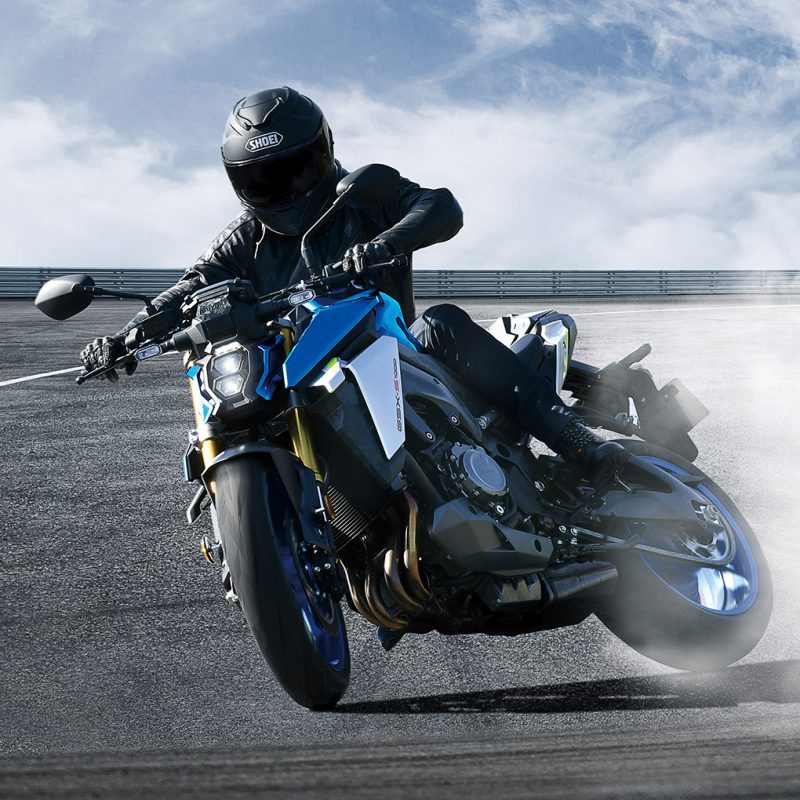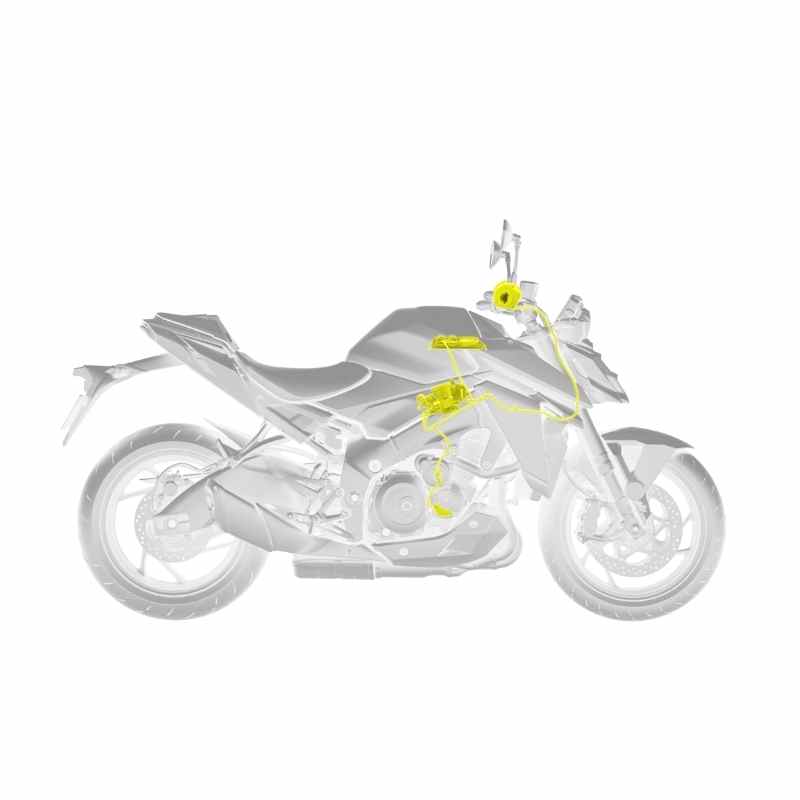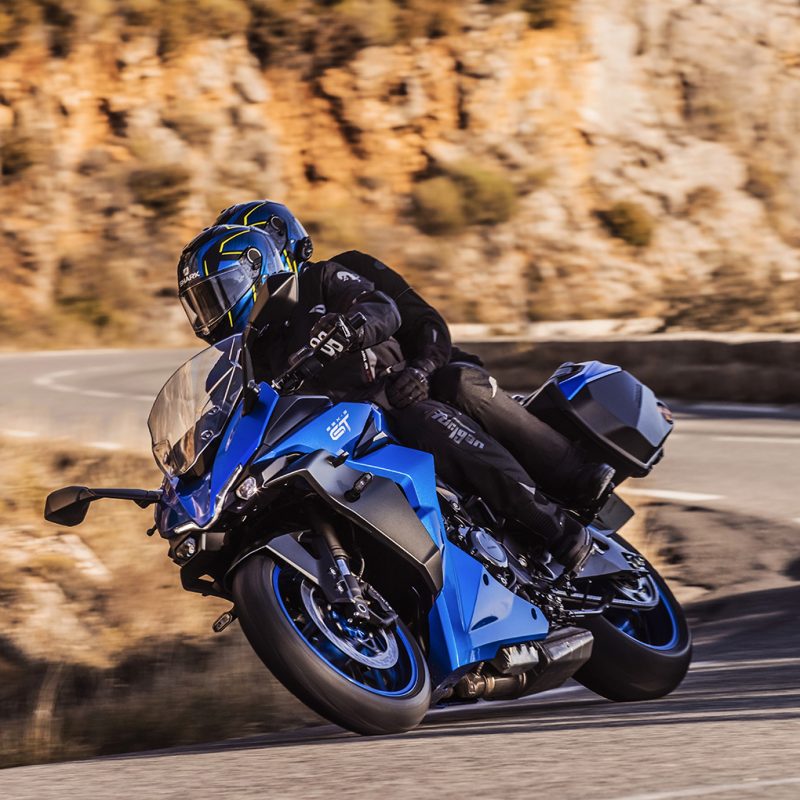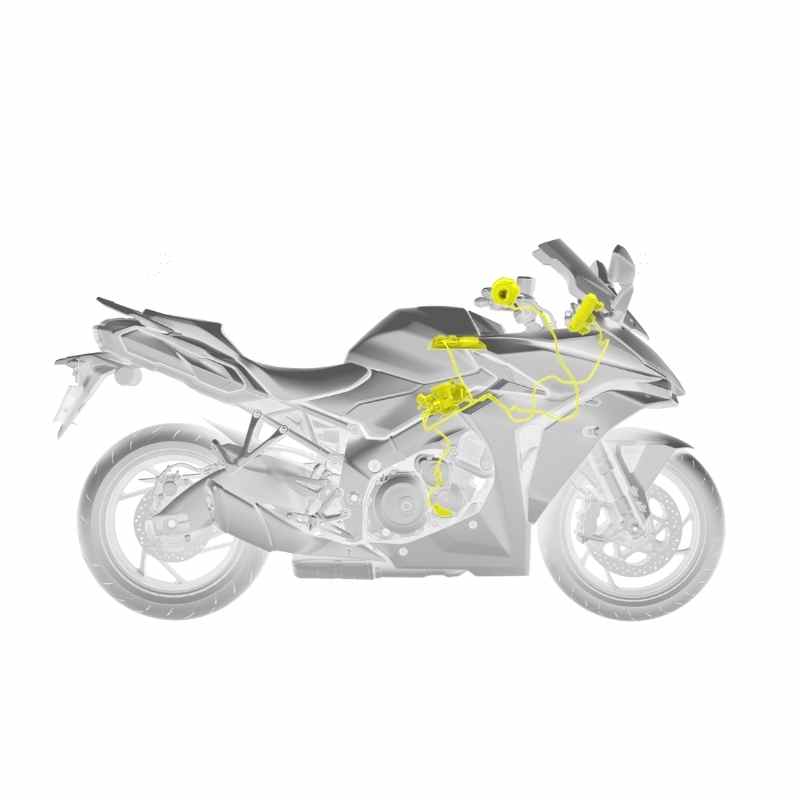 Suzuki Drive Mode Selector (SDMS)
Suzuki Drive Mode Selector (SDMS) lets you choose between 3 different power output modes. All three ultimately deliver maximum engine output, but offer control over the level of throttle response and torque characteristics when accelerating. This empowers you to maximize performance capabilities and enhances the overall riding experience by building in the flexibility to prioritize sports or stability characteristics to better match your intended riding style or adapt to changing weather, road and other conditions.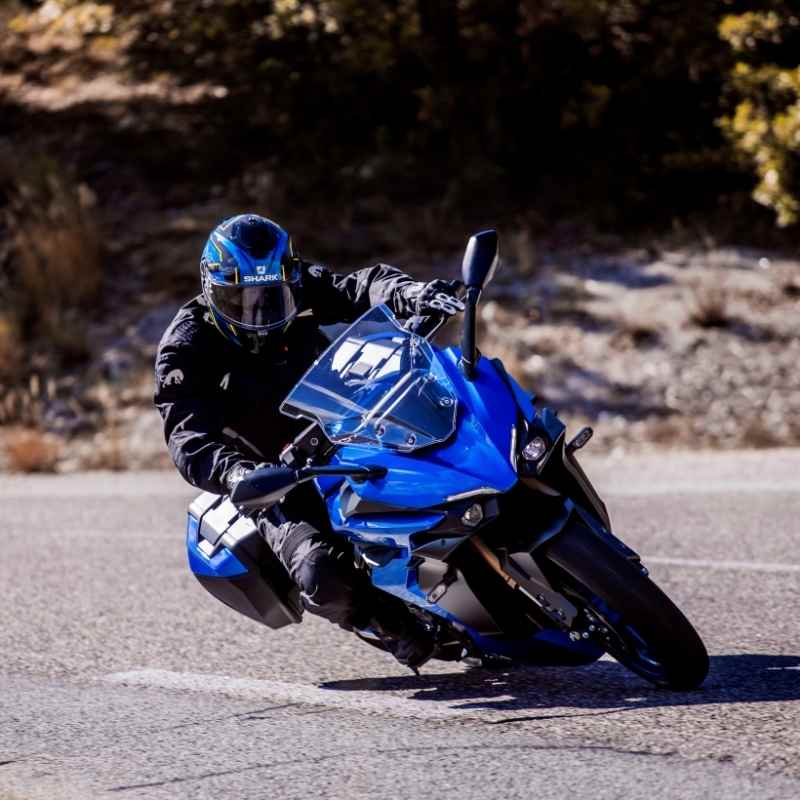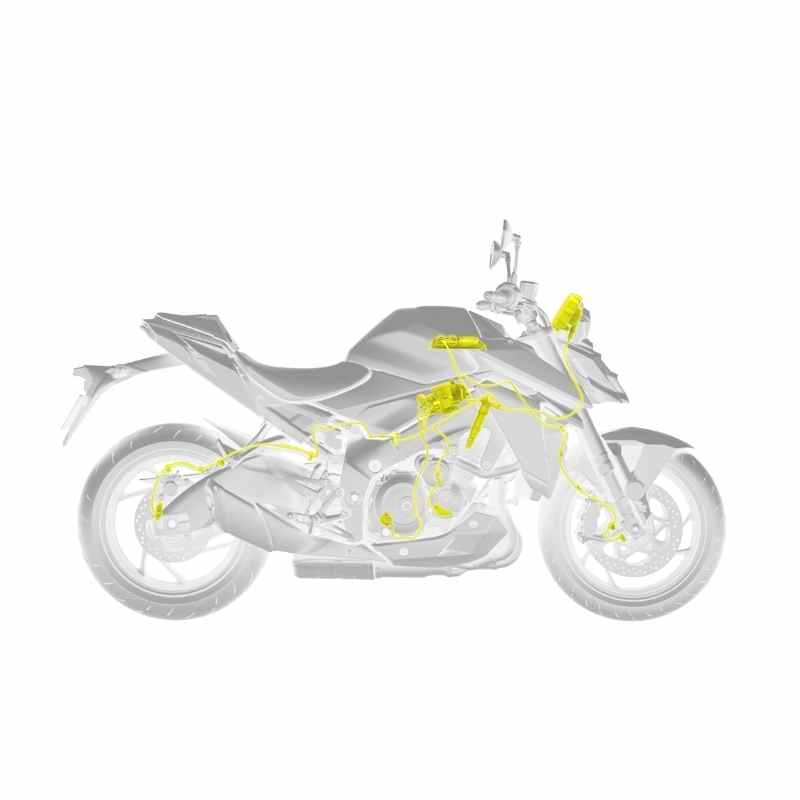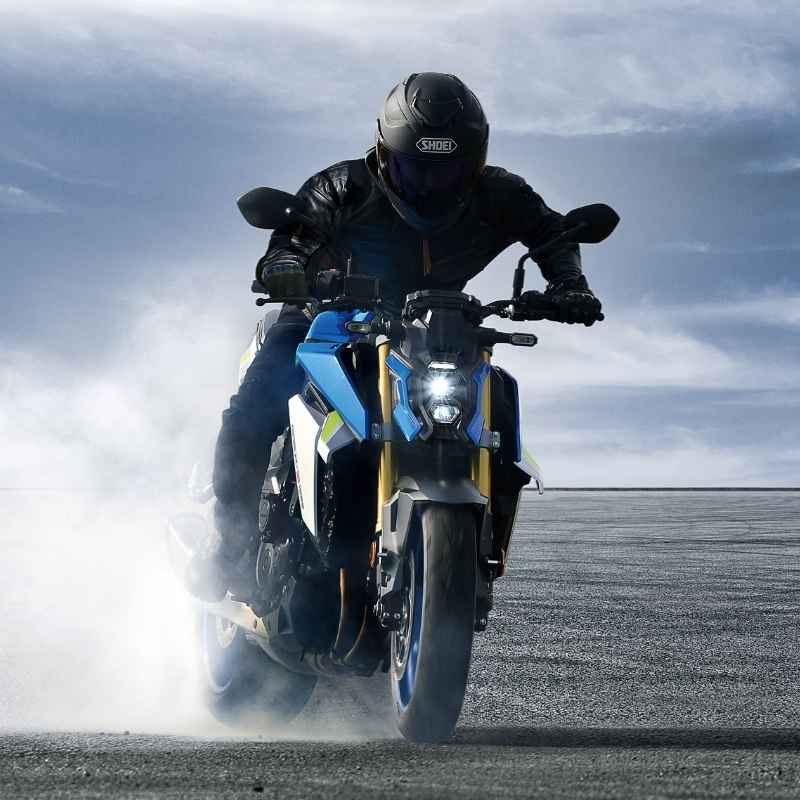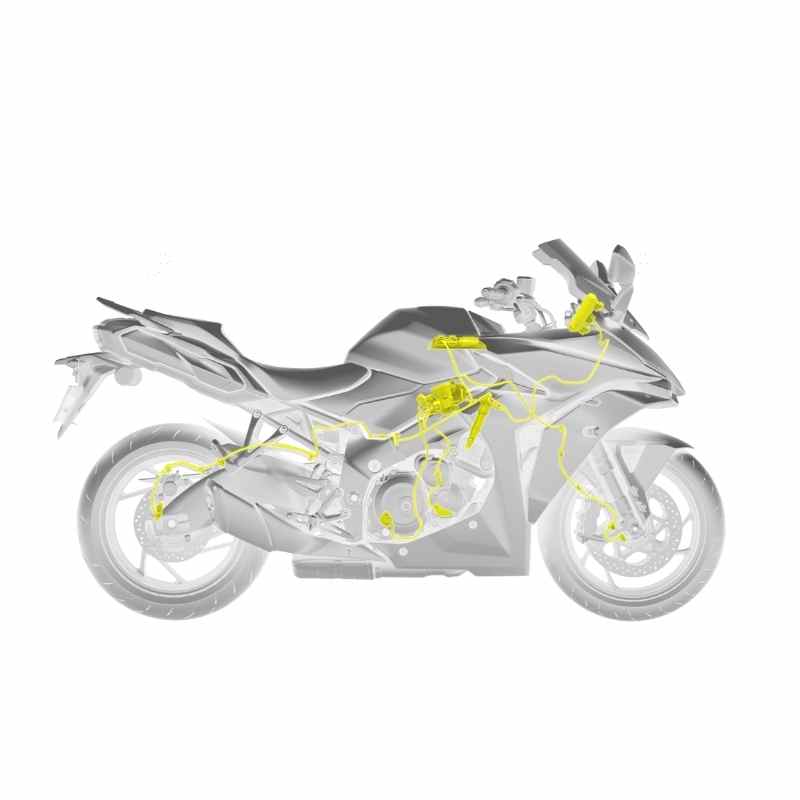 Suzuki Traction Control (STCS)
Suzuki Traction Control (STCS) lets you choose between 5 modes for greater confidence no matter the conditions. 5-mode traction control system (+OFF setting) is designed to provide greater stability for confident control with less stress and fatigue. *STCS is not a substitute for the rider's throttle control.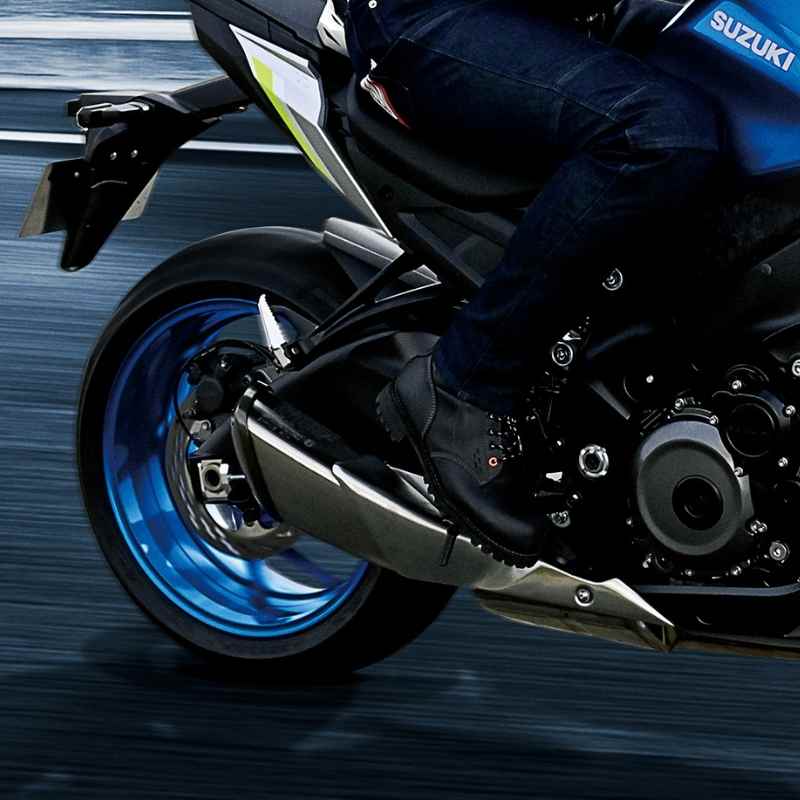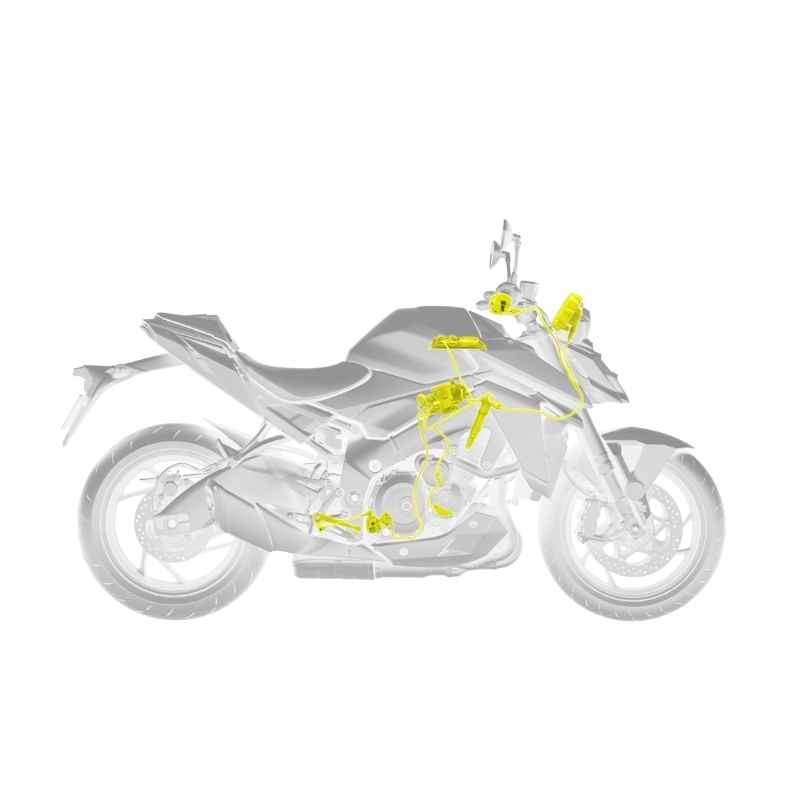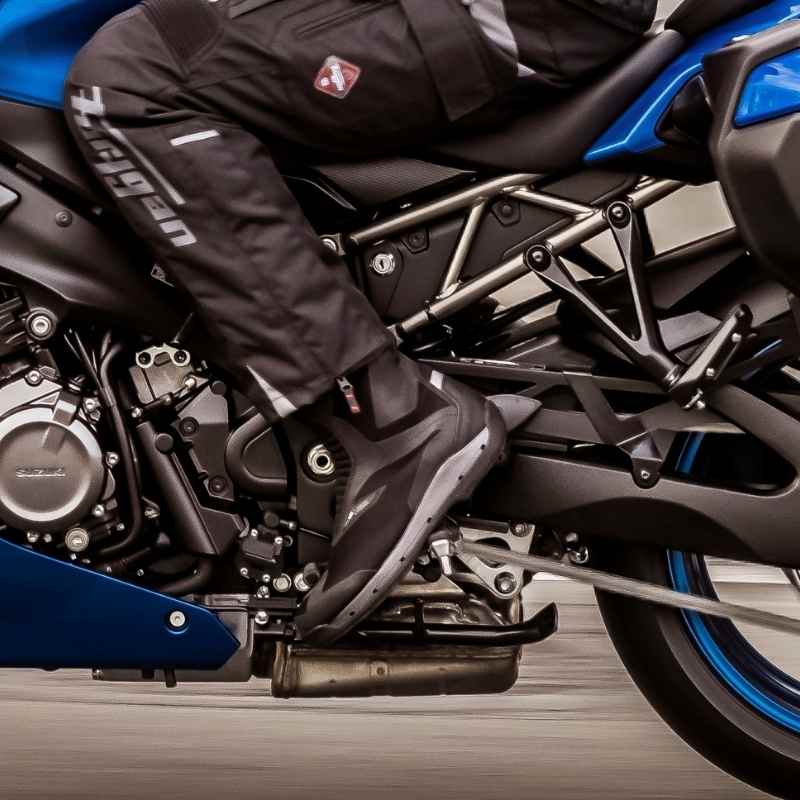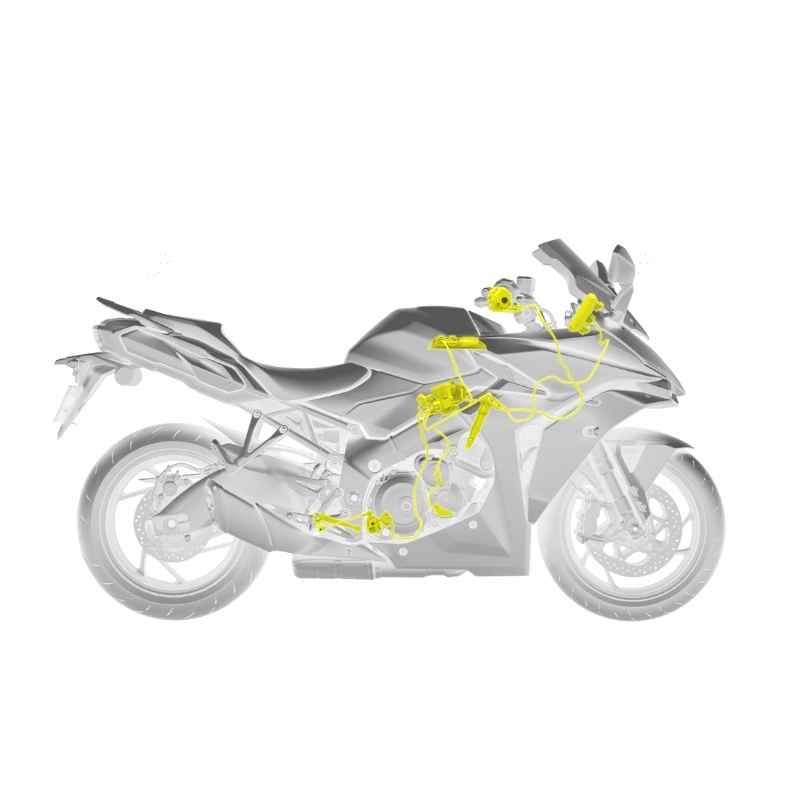 Bi-Directional Quick Shift System
Bi-Directional Quick Shift System lets you shift up or down without the need to operate the clutch or throttle for seamless shifting. When activated, Quick Shift automatically interrupts power delivery just long enough to produce smoother, almost uninterrupted acceleration when you shift up. When decelerating, the system automatically opens the throttle valves just enough to increase rpm and match engine speed to the next-lower gear ratio.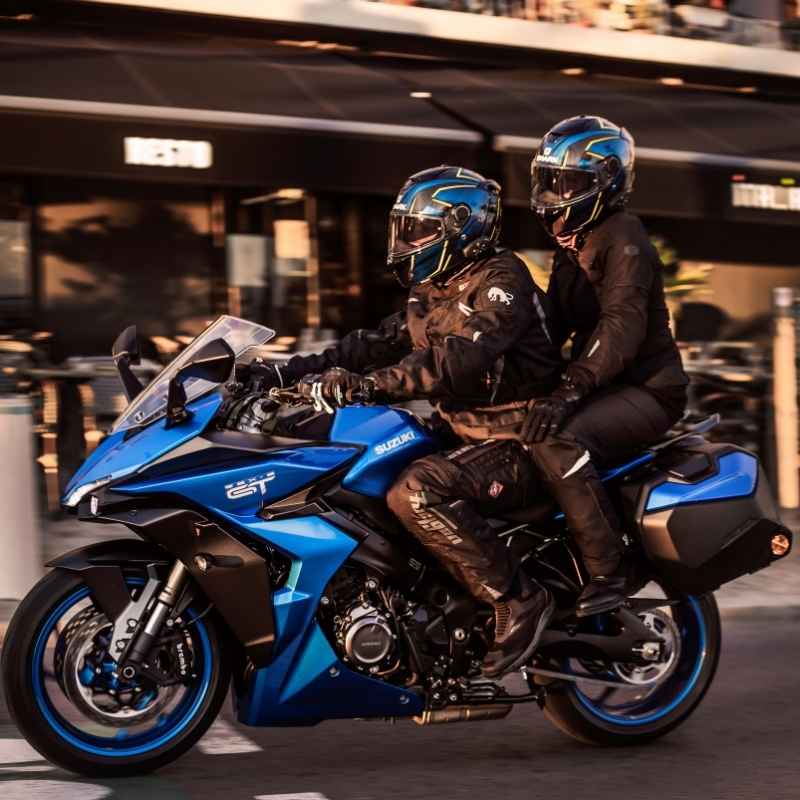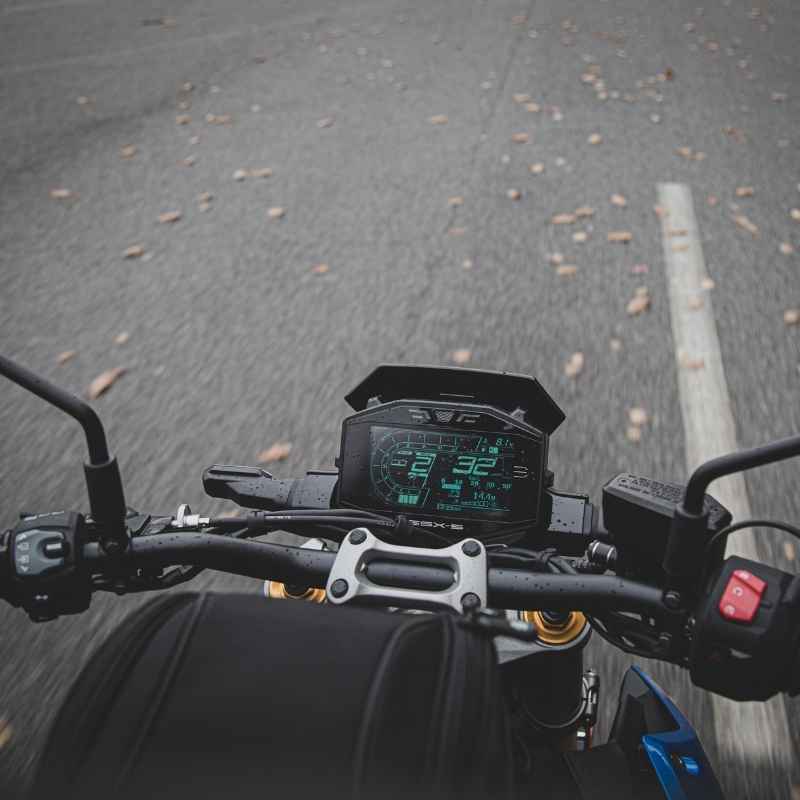 Low RPM Assist gives you better engine speeds and suppresses engine stalls when pulling away from a standing start or at low speeds.  It employs TI-ISC (Throttle-body Integrated Idle Speed Control) to seamlessly boost engine speed when pulling away from a standing start or riding at low speeds. Updated to work in harmony with the Suzuki Clutch Assist System (SCAS) to realize smoother, easier starts and even better suppress engine stalls, the system also helps enhance control in stop-and-go traffic.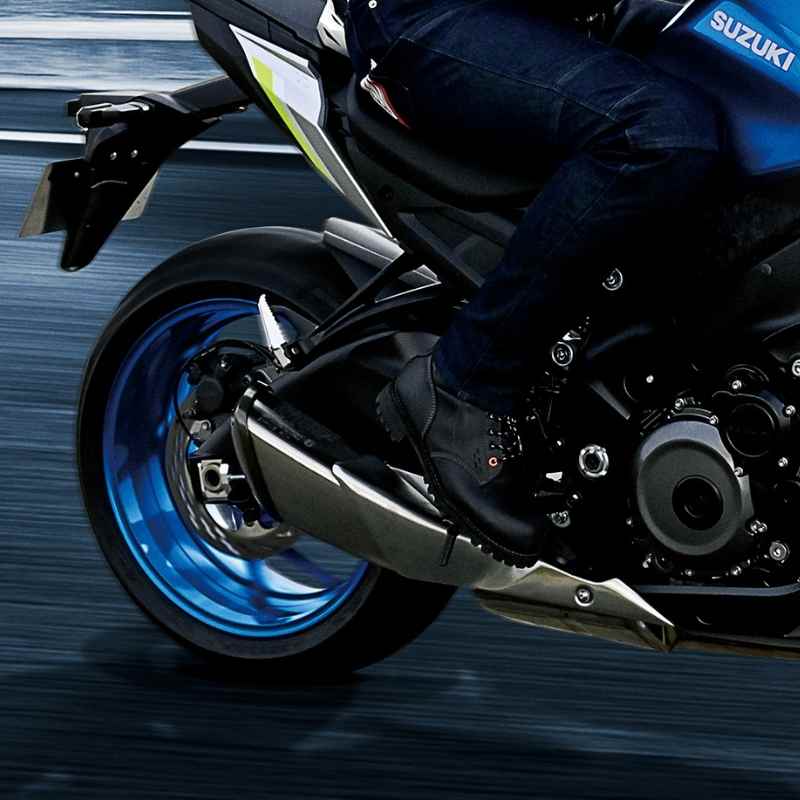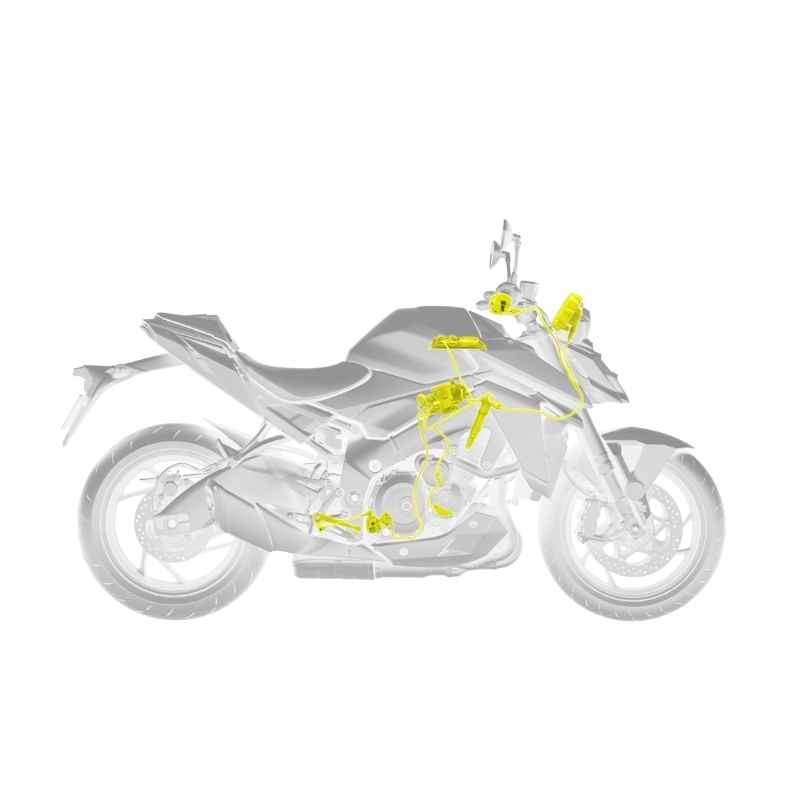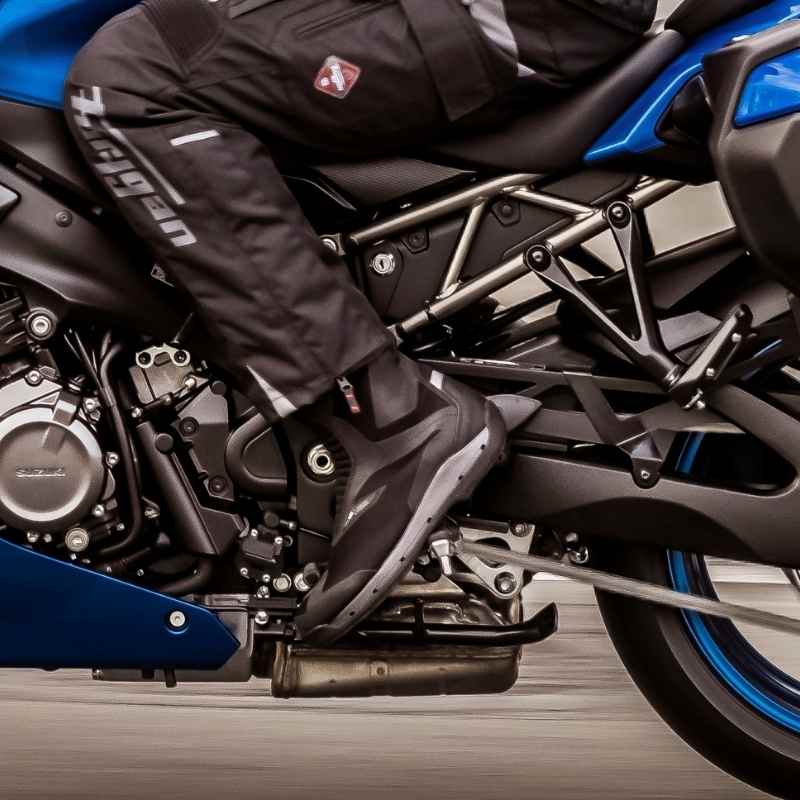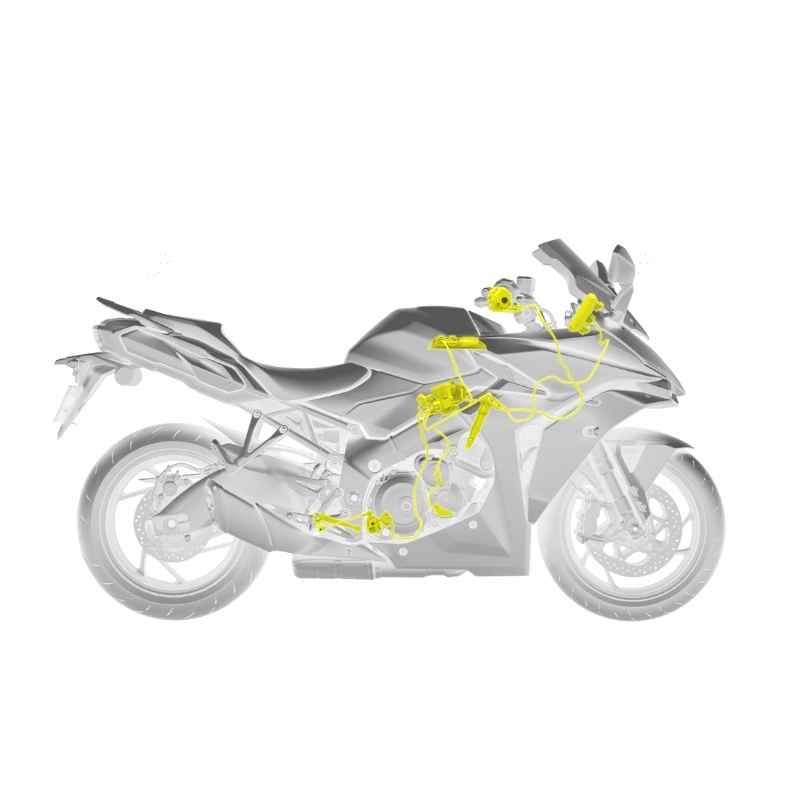 With Suzuki Easy Start, one quick press of the starter button starts the engine without having to pull in the clutch lever and it works when the transmission is in neutral. As a function used on a daily basis, this system makes your riding experience all the more fun and hassle free.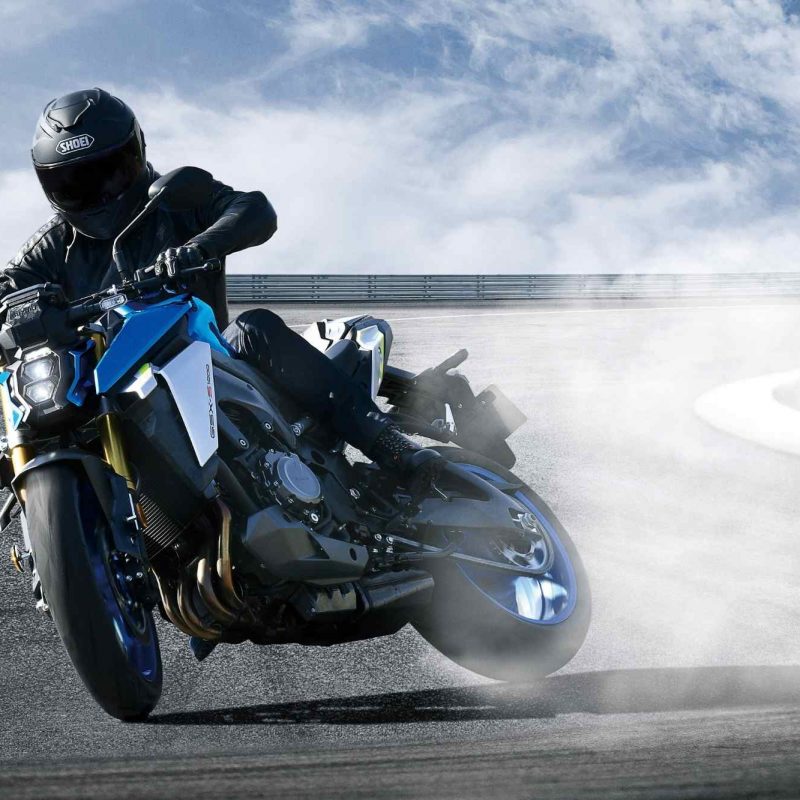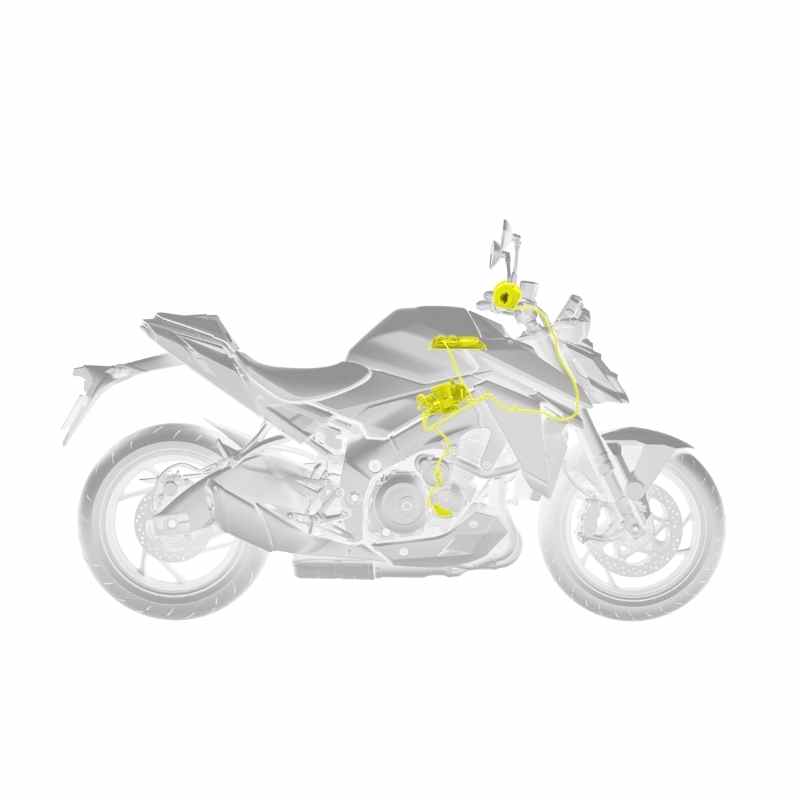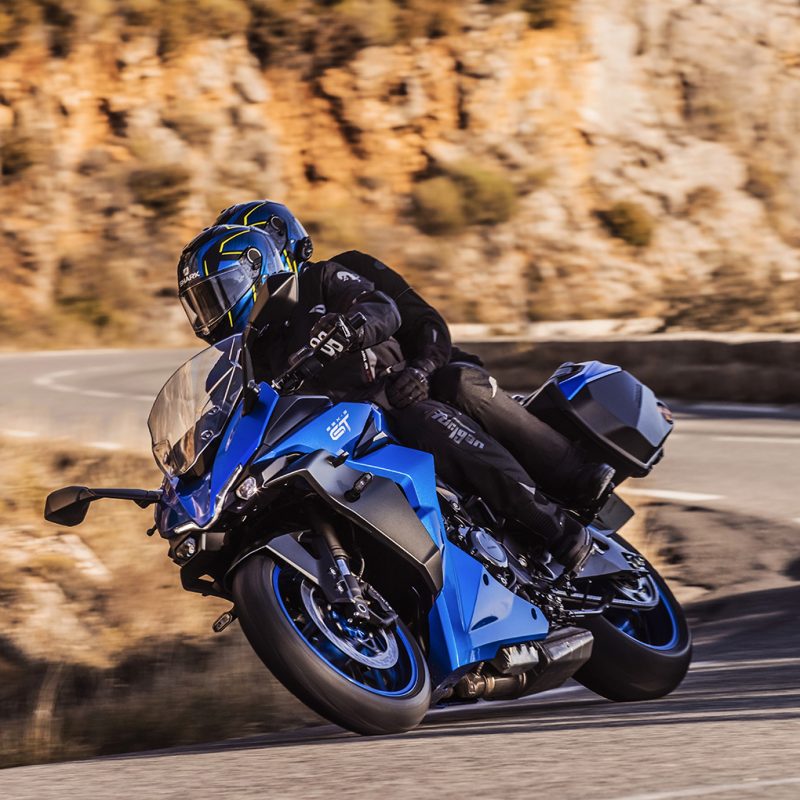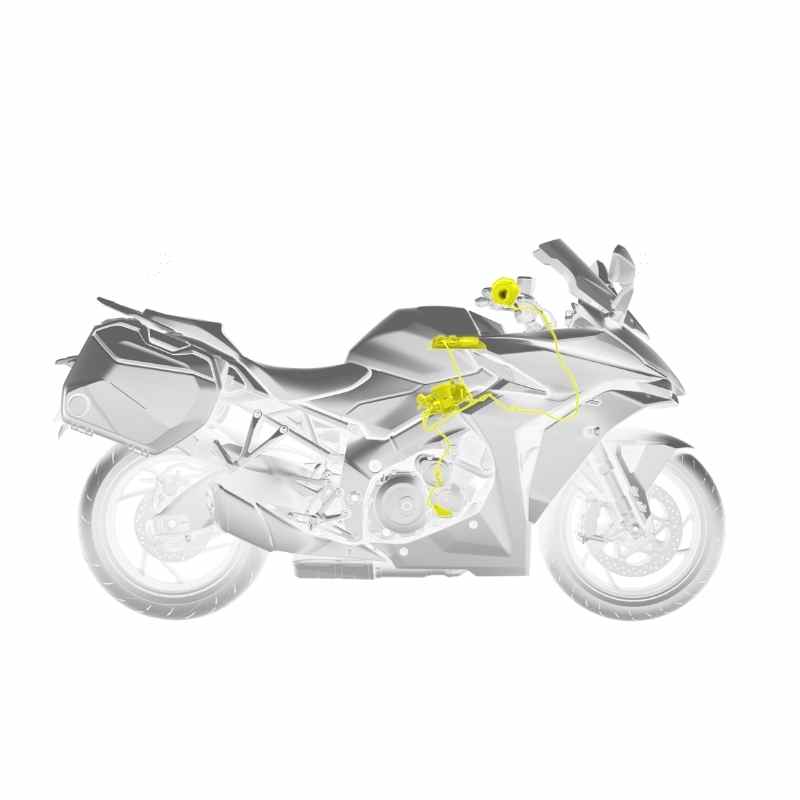 Ride by Wire Electronic Throttle System
Not only is this new cable-free system simpler, lighter and more compact than a mechanical throttle, it provides light, natural, linear response to throttle operation. Precision control over throttle valve action, as realized by leveraging the onboard 32-bit ECM, also makes it possible to introduce other advanced systems that enhance riding ease and controllability.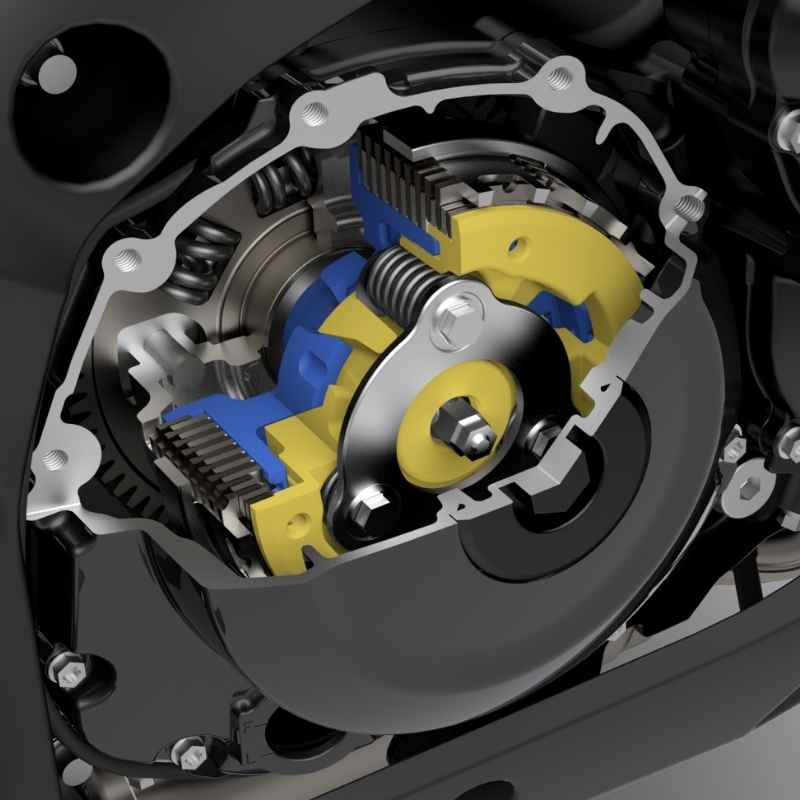 Suzuki Clutch Assist System (SCAS)
Suzuki Clutch Assist helps provide smoother deceleration when downshifting, with a new assist function that increases the clutch's clamping force under acceleration to allow the introduction of softer springs. The result is a light touch to clutch lever operation that helps reduce left-hand fatigue on long rides, especially when caught in busy traffic.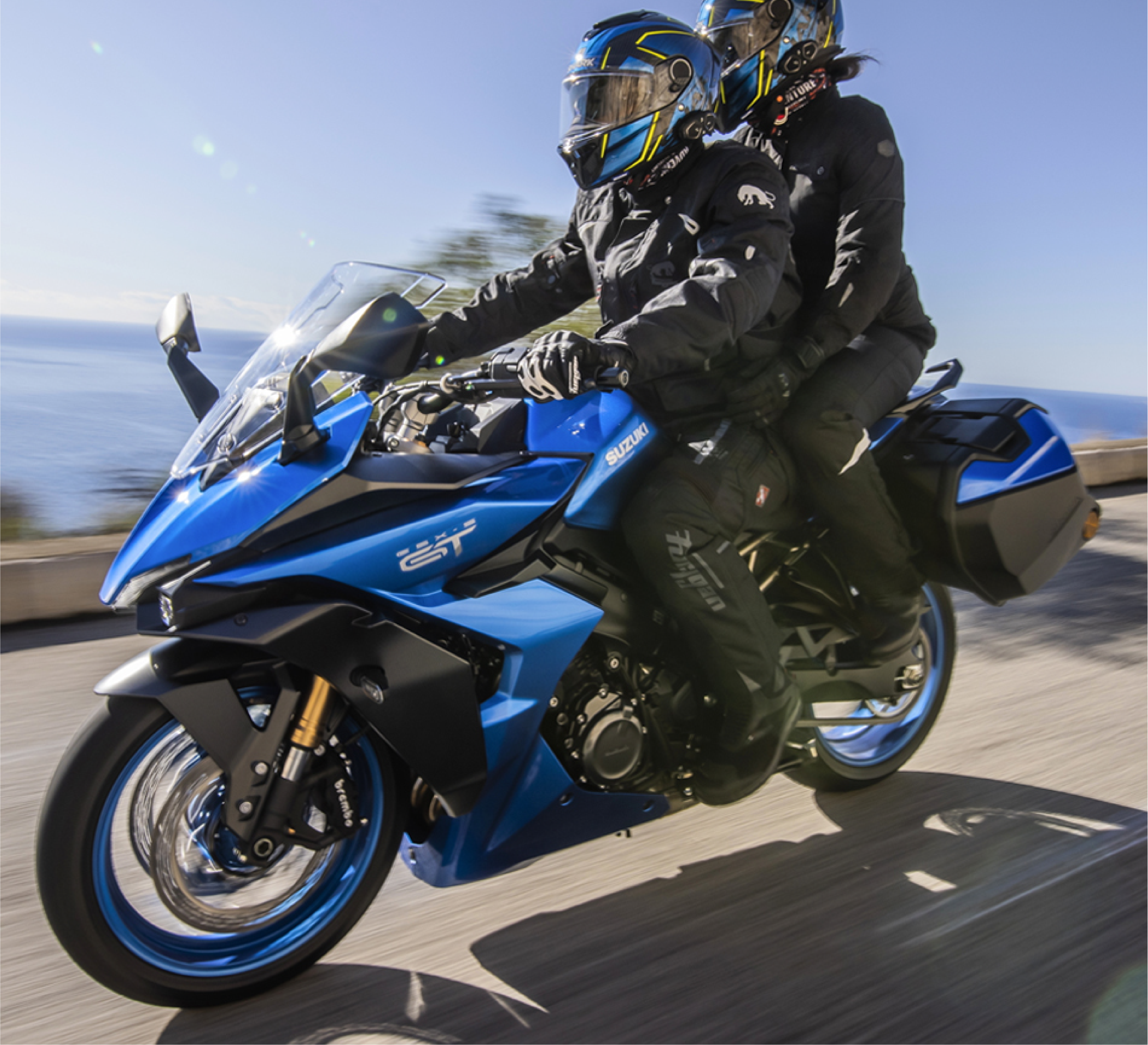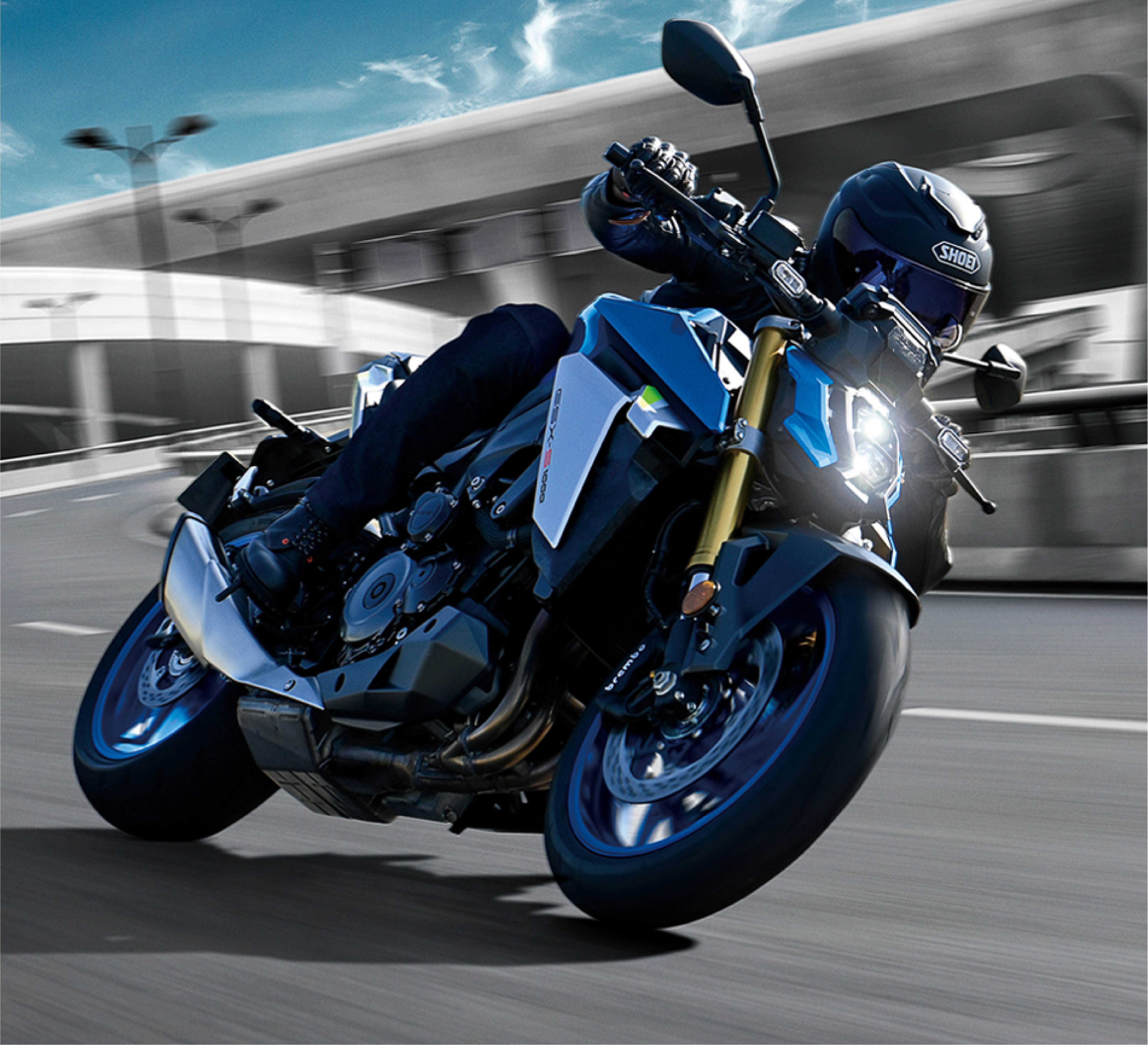 Products may not be exactly as shown.