MOTORCYCLE, ATV, OUTBOARD AVAILABILITY AND PARTS AND ACCESSORIES SHIPPING TIMES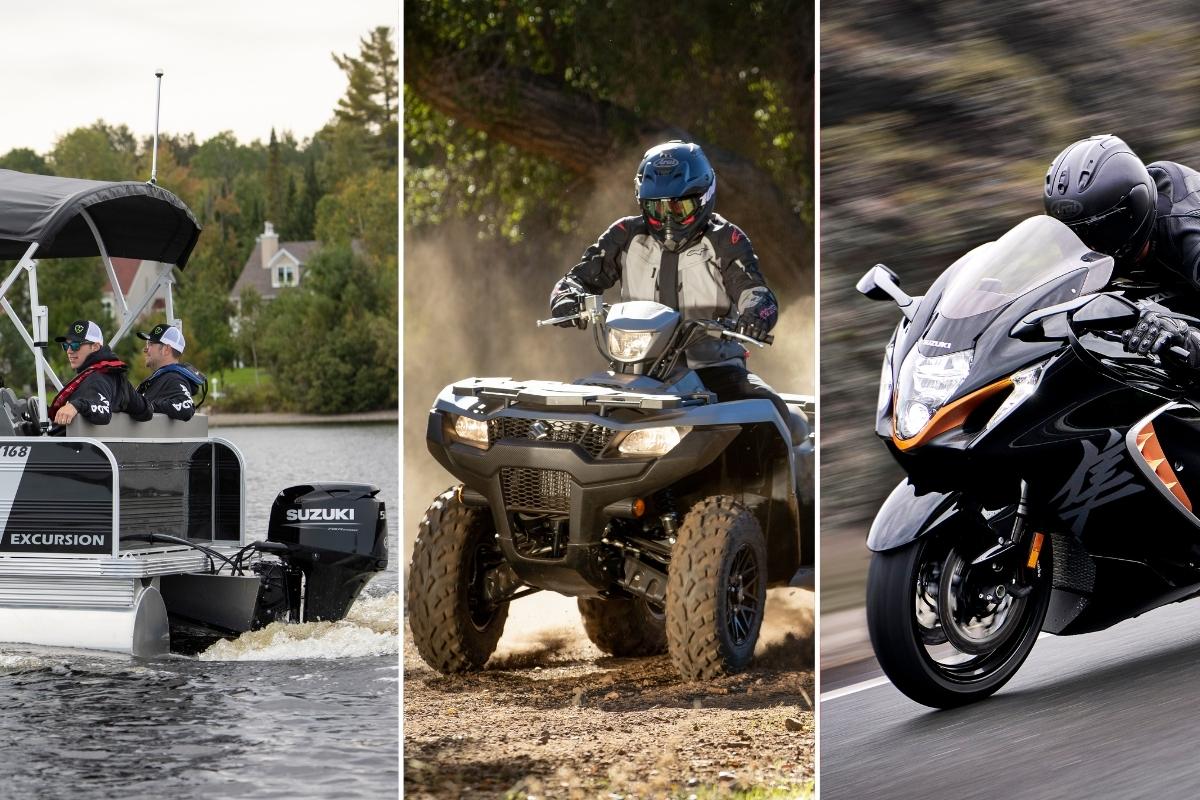 Suzuki Canada Inc recognizes the ongoing, world-wide supply chain challenges affecting the powersports (and other) industries and has re-affirmed our commitment to providing dealers and consumers with information regarding confirmed production as soon it becomes available.
For our customers, we recommend the following:
If you want a Suzuki motorcycle, King Quad ATV or Ultimate Outboard product, research it early!
Advise your local authorized Suzuki Canada dealer of your plans and where required, place a deposit to secure a unit before it arrives.
Stay tuned – your local authorized Suzuki Canada dealer will reach out to you with important updates on the arrival of your Suzuki product.
Parts and Accessories Shipping Times
You may be aware of news reports and upheaval in the trucking industry in Canada. Like other Canadian businesses, Suzuki Canada has seen an increase in demand at the same time as the trucking industry is coping with shortages and delays.
Unfortunately, this has impacted our Dealers and Customers. We are making every effort to ensure that the products you order are processed quickly. We anticipate that there will be some trucking or sorting house delays that Suzuki Canada is not able to control. Please expect delays of up to a week during this time. Like you, we are eagerly awaiting a time when we return to 'business as usual'.
Thank you to our Customers and Dealers!
We are extremely grateful for our loyal customers and our hard-working dealers on the front lines of the challenges we face. Thank you for your patience and persistence as we work with our production facilities to maintain availability across all our product lines.
Sincerely,
Team Suzuki Canada