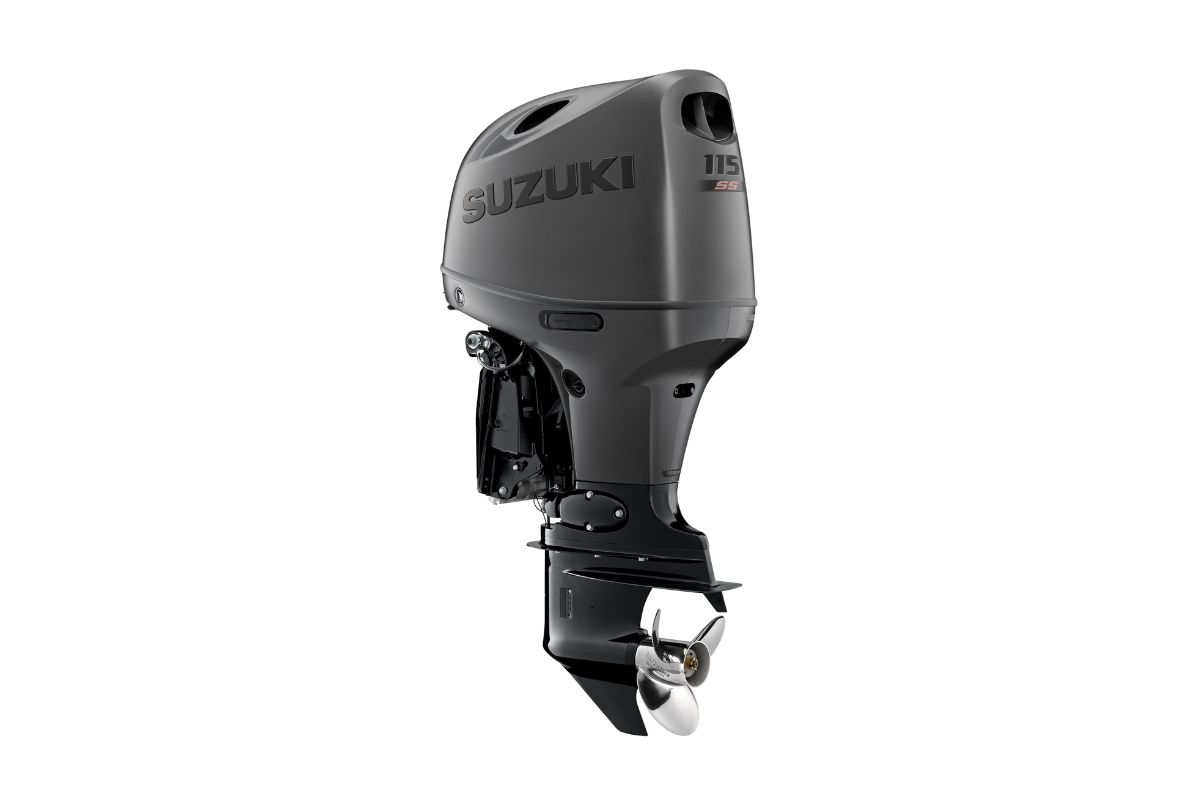 Suzuki Canada is pleased to announce intentions to include the brand-new "SS" Sport Series Bass Motors DF115BTSS to its' 2023 Line-up.
The "SS" Series outboards offer the latest technologies in both efficiency and performance, with Suzuki Precision Control 2.0 (SPC) Integration, redesigned gear case, and eye-catching matte black or white graphics*.
The new "SS" Sport Series Ultimate Outboards were launched in Tampa, FLA, in March 2022 and are engineered to deliver extra kick for today's performance-based boats, such as Bass, Bay and Shallow water applications.
The new 115 HP model is ideal for smaller bass boats, aluminum fishing boats, flats boats and other vessels that need high performance with light weight.
Like all Suzuki outboards, Suzuki is pleased to offer a 5-year warranty (3-year factory + 2-year Suzuki Protection Plan)** for your peace of mind.
Stay tuned for more details about these new "SS" Sport Series Ultimate Outboards, expected arrival to select Suzuki dealers in 2023***.
*Colours and graphics may be subject to limited availability, per model. **Suzuki Protection Plan available for consumer use only, commercial applications do not apply for SPP. ***Availability subject to change, E.&O.E.