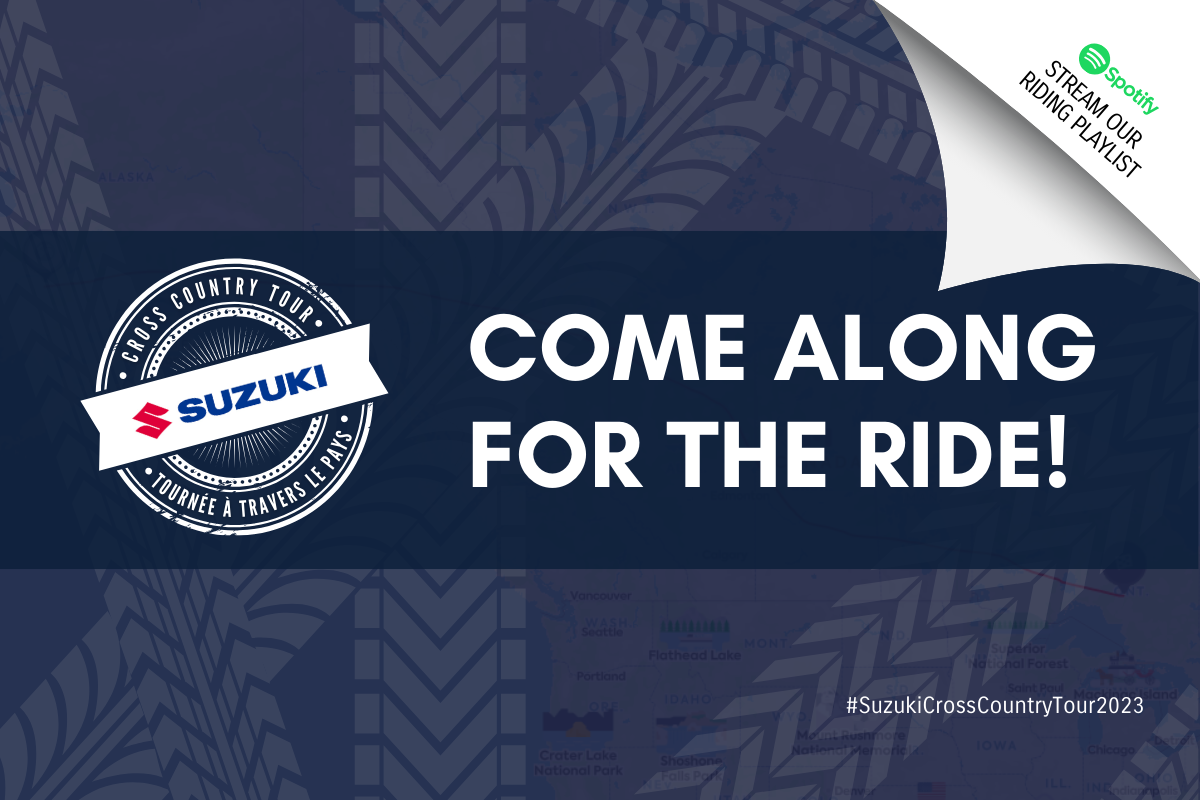 The Open Road Beckons: Suzuki Canada's Latest Adventure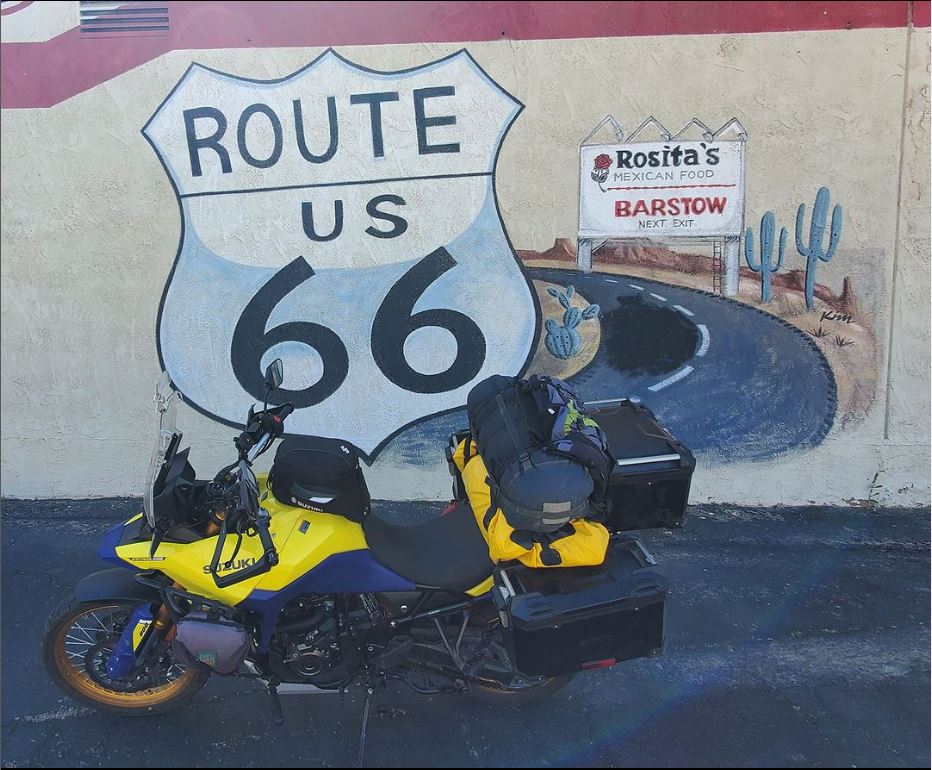 Breaking Ground with the V-Strom 800DE
Before we dive into the tour details, let's talk about the star of the show—the 2023 V-Strom 800DE. The 2023 V-Strom 800DE is not just a motorcycle; it's a symphony of engineering designed for the ultimate adventure. Jeff's bike is outfitted with genuine Suzuki accessories like a navigation mount, tank pad, aluminum adventure saddlebags, top case, low seat, center stand, heated grips, and engine guards, this bike is a fortress on wheels. These aren't just accessories; they're your co-pilots on the road, designed to augment safety, enhance utility, and elevate the overall riding experience.
Cutting-Edge Features for the Modern Adventurer Include:
Bi-directional Quick Shift System: Say goodbye to clutch fatigue. This system allows for rapid, seamless gear changes without clutch lever engagement.
Suzuki Traction Control System (STCS): With an optional Gravel (G) mode, this system lets you tailor the bike's performance to the road, whether it's a gravel path or a dirt trail.
Ride-by-Wire Electronic Throttle: Precision at your fingertips. This system ensures the throttle responds accurately to your every command.
Multi-Mode ABS: Offering two settings plus an 'off' option, this system puts you in control, allowing nuanced braking performance on different terrains.
Suzuki Easy Start and Low RPM Assist: Designed for effortless starts and smooth idling, making your ride as comfortable as it is thrilling.
Suzuki Clutch Assist System (SCAS): This feature lightens clutch lever operation and contributes to smoother gear transitions, reducing fatigue on those long, winding journeys.
Meet the Man Behind the Handlebars: Jeff Davison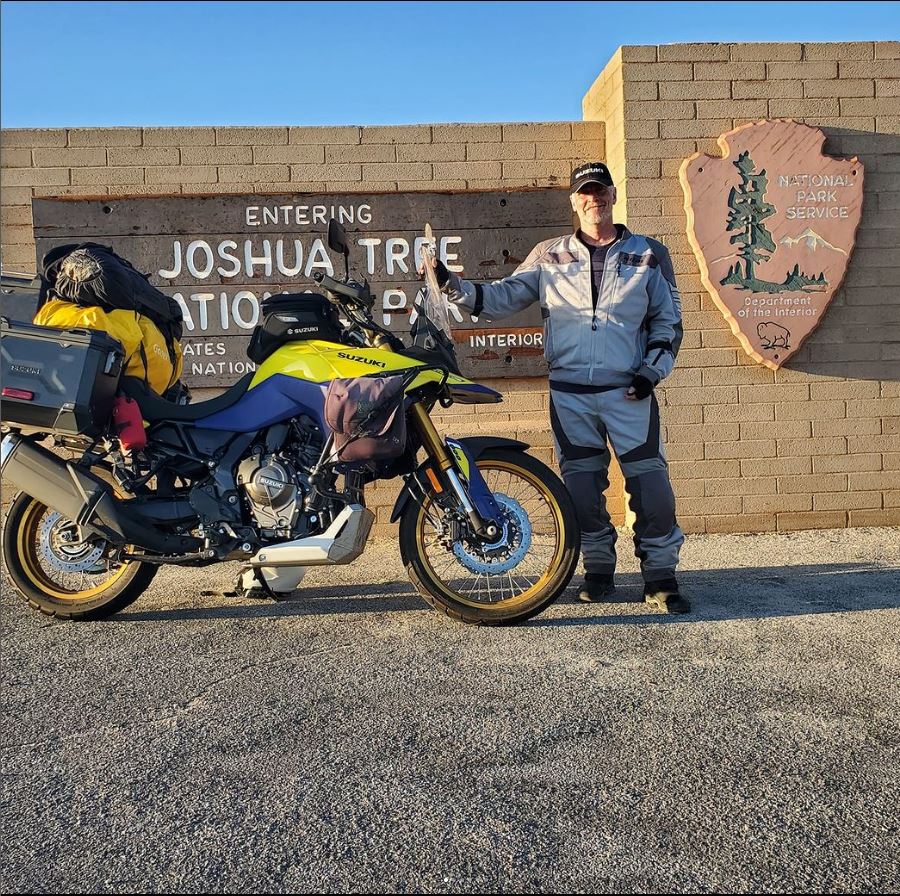 Jeff Davison is not just a motorcyclist; he's an adventurer at heart. With over 15 years of long-distance motorcycling experience, he has explored every corner of the 49 continental U.S. states, all 10 Canadian provinces and two of the three territories. A regular contributor to Motorcycle Mojo, Davison has a knack for capturing the essence of the journey through compelling narratives and captivating photography. Hailing from the scenic Niagara region, he embodies the spirit of adventure that the 2023 V-Strom 800DE is designed to unleash.
About Suzuki Canada
Suzuki Canada Inc., located in Barrie, ON, was founded in 1973 by Suzuki Motor Corporation (SMC), based in Hamamatsu, Japan. At that time, the company, comprised of 30 employees, was oriented toward motorcycle sales. Today, Suzuki enjoys a much more diversified business approach and is seen by Canadian consumers as a major motorcycle, ATV and outboard company. For more information, visit www.suzuki.ca.
The Invitation: Be Part of an Epic Journey
The Suzuki Canada Route 66 Riding Tour is more than just a road trip; it's an epic odyssey that encapsulates the thrill of the ride, the beauty of exploration, and the camaraderie that binds us all.
We invite you to follow Jeff Davison as he navigates the 2,448-mile stretch of Route 66 and share your own Suzuki Adventure stories on Facebook, Instagram and using our official tag @suzukicanada and hashtags #SuzukiCanada, #foundmymojo, and #SuzukiCrossCountryTour2023.
By actively engaging with Suzuki Canada's social media channels, you stand a chance to win 1 of 5 Suzuki Canada Giveaway Prizes! So, gear up, tune in, and join us on this extraordinary journey.
The Perfect Road Trip Playlist: Suzuki's Spotify Selections
What's an epic journey without an epic playlist? Tune into the Suzuki Spotify Playlist, curated to fuel your spirit of adventure from the first mile to the last. ?️?️